Wondering which Cannondale road bike is right for you? Read this buyer's guide first.
For more than 50 years, Cannondale has focused on making every ride better for road cyclists. Over the course of those five decades however, the term 'road bike' has grown to encompass a wider range of bicycles. That's why it's important to understand the different options and how they relate to the riding you want to do. This buyer's guide will help you do just that, so you can choose the right bike for your cycling adventures, wherever the road takes you.
What are the key characteristics that make a road bike a road bike?
A 'road bike' is used to describe bicycles that are designed to be ridden on roads, whether for recreation, touring, training, or racing. That said, we don't strictly define roads as being paved, because we know how many incredible gravel and dirt roads are out there just waiting to be discovered. That's why we build a wide range of road bikes, from the fastest racing bikes to the most capable gravel and electric road bikes available today. However, the bikes in each road bike category share several distinctive, easy to spot features, including:
Drop Bars
One of easiest ways to spot a road bike is by looking at the handlebars. If they're curvy, 'drop' bars, you're very likely looking at a road bike. Drop bars make road riding better by enabling a variety of hand positions, from upright and feeling alright, to down low and aero. When compared to other types of bikes, road bikes will generally have a lower, more aggressive riding position.
If you want to ride roads and paths, but want to do it with flat, or upright handlebars, check out our Active bikes, including fitness, urban and electric bikes.
Light Weight

One of the key characteristics of a road bike is light weight, which is achieved by using high quality, lightweight aluminum alloy and/or carbon fiber frames, wheels, and components. Relative to mountain, fitness or urban bikes of a similar price, a road bike will usually be the lightest option, allowing you to ride faster with less effort.
Fast, Narrow Tires

Road bikes use relatively narrow tires compared to other styles of bikes. Racing and endurance road bikes designed for paved roads will generally use slick (no tread) or lightly treaded 25mm to 35mm tires designed for maximum speed and cornering grip on paved surfaces. Gravel road bikes typically run 35mm to 45mm tires with a tread designed to handle loose gravel surfaces. Typically, wider, larger tires will be comfortable to ride, however you may give up a bit of speed.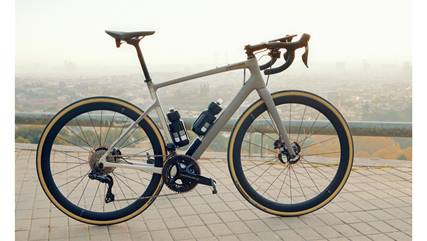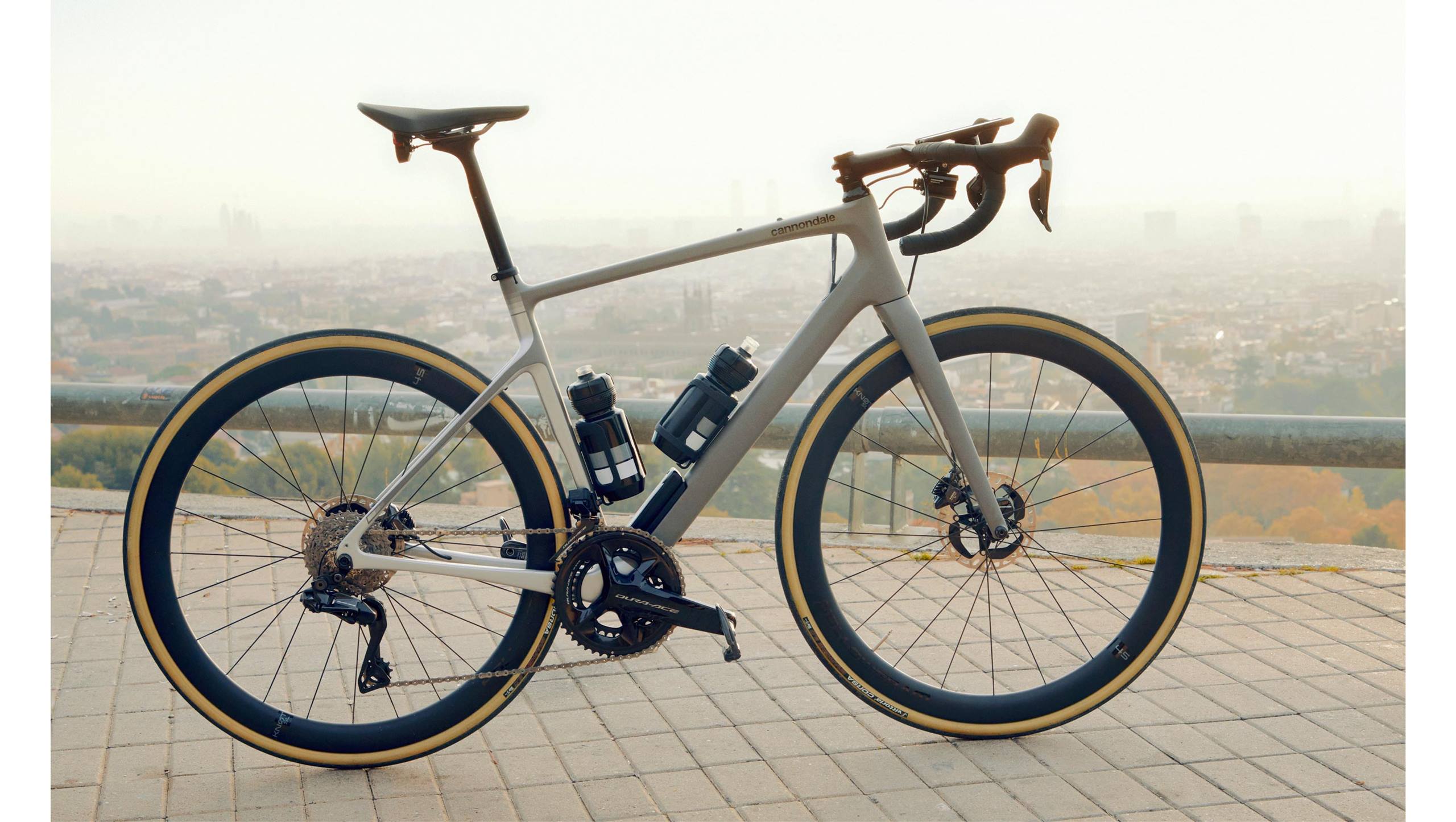 Bike pictured above: Synapse Carbon 1 RLE
What are the key considerations when shopping for a road bike?
Where do you want to ride?
If you're looking to ride paved roads as fast as possible, a high-performance race bike is your best bet. If comfort over long paved miles is more important to you than outright speed, consider an endurance road bike. If you want to ride fast over a combination of pavement, grass, mud, and hardpacked trails, or race cyclocross, a cyclocross road bike is likely what you want. And if you're looking to venture out onto gravel roads, whether to race, explore or simply ride, a gravel road bike with wider, knobbier tires is a great choice. Or, if you want to ride any road with the benefit of electric assist, an E-road bike is what you're after.
How much do you want to spend?
Premium performance road bikes range in price from about $1,000 to more than $13,000, so it's important to consider your budget when shopping. As you move up in price, road bikes generally get lighter, more responsive and will be equipped with smoother operating, higher-end shifting and braking components. Also, as price increases, you'll see a shift from aluminum alloy frames to lighter, higher performing carbon fiber models. Regardless of the type of cycling you want to do, we recommend factoring in the cost of a helmet, shoes, apparel, a pump, and other repair/maintenance items into your overall budget as well.
What will the bike primarily be used for?
If you're buying one bike to cover all the different riding you want to do, it's important to think about the types of rides you'll most often be doing, or roads you'll be riding with the bike. For example, a road racing bike isn't going to be a good choice as a cross-over gravel road bike. However, an endurance road bike often can work well on smoother gravel roads. Plus, it can also work as in an occasional paved road race.
If you're buying your new bike as one bike in a larger collection of bikes, you can be more specialized in your approach to bike selection. That said, it still pays to carefully consider what role you want your new bike to fulfill, and purchase accordingly.
Are you looking for maximum comfort?
Unlike road racing bikes, endurance road bikes place the rider in a slightly more upright position for enhanced comfort and visibility on rides of any distance. Those looking for a sublime blend of comfort and versatility should check out our award-winning gravel road bikes. With room for larger, smoother-rolling tires and innovative suspension options, they're built to give you the smoothest ride over the widest variety of roads.
What about an electric road bike?
Every day, more and more cyclists discover the power of the electric bike to transform their riding experience. Electric road bikes look and feel a lot like regular road bikes, but with a hidden motor and battery, they give you a boost of extra power to get out and go fast when you most need it. E-road bikes take your pedaling power and amplify it, so you can more easily keep up with faster riding partners, strive to set new distance goals, flatten the hills, or simply have more fun riding on the road. Many riders find they're hooked after the first test ride, so perhaps it's time to ride one and see for yourself?
Bikes for every rider, any road.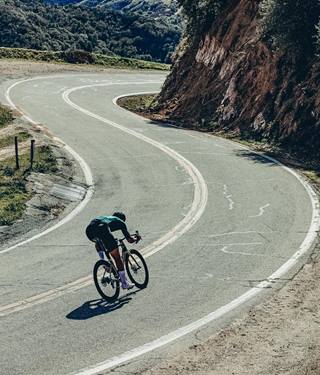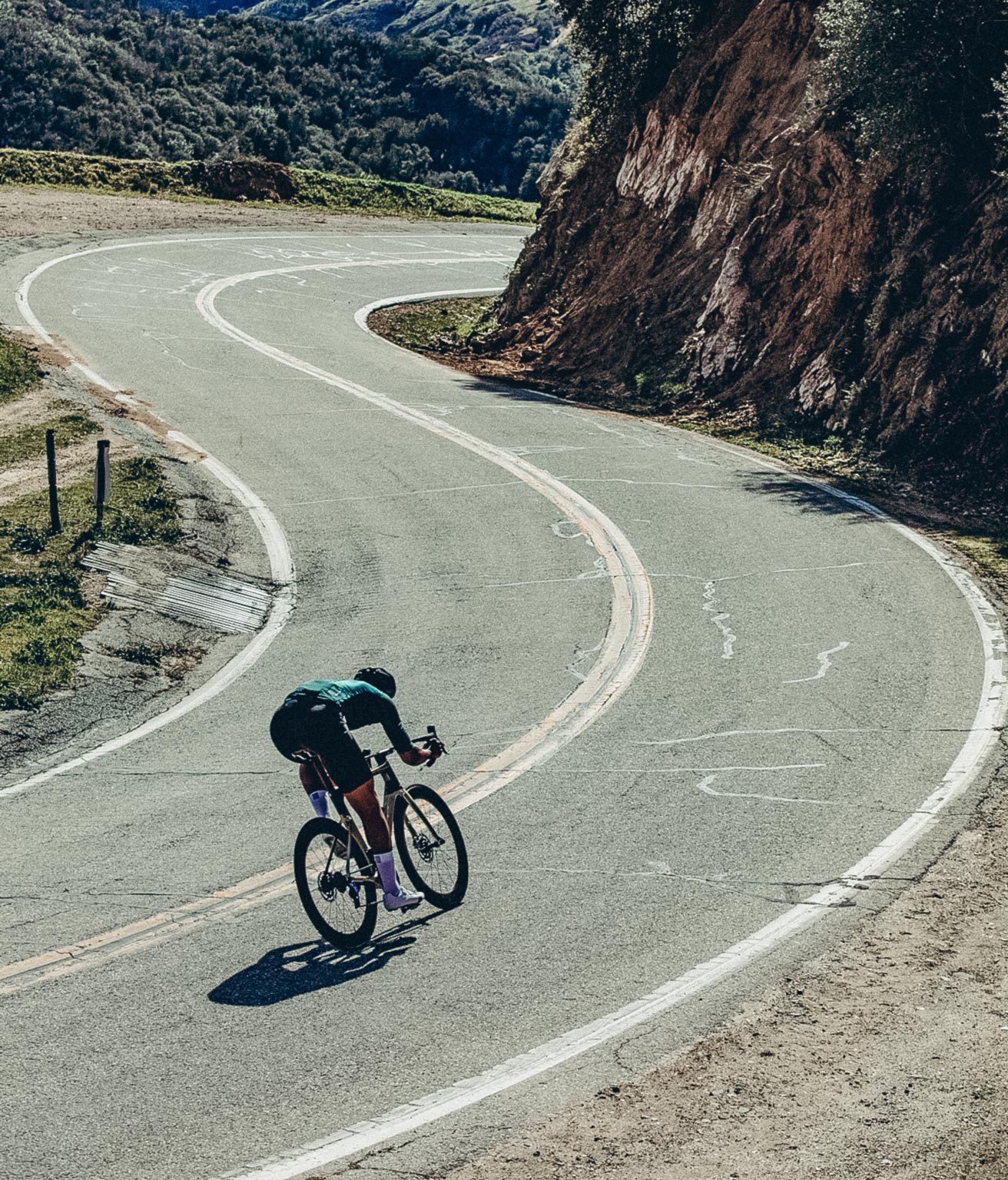 If you want to go as fast as possible on pavement,
a
Road Race Bike
will be your best bet. Whether you're competing, training to compete, or simply think faster is more fun, check out the new
SuperSix EVO
. It's retooled to be smoother, more versatile, and of course, faster, and lighter than ever. And if you're all in on aerodynamic performance, our
SystemSix
models are for you. See our complete line of carbon and alloy race bikes.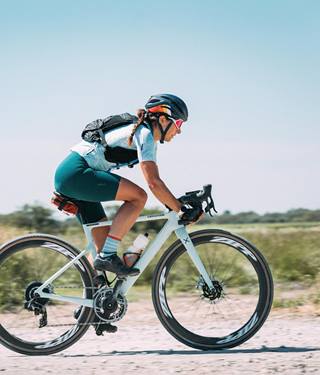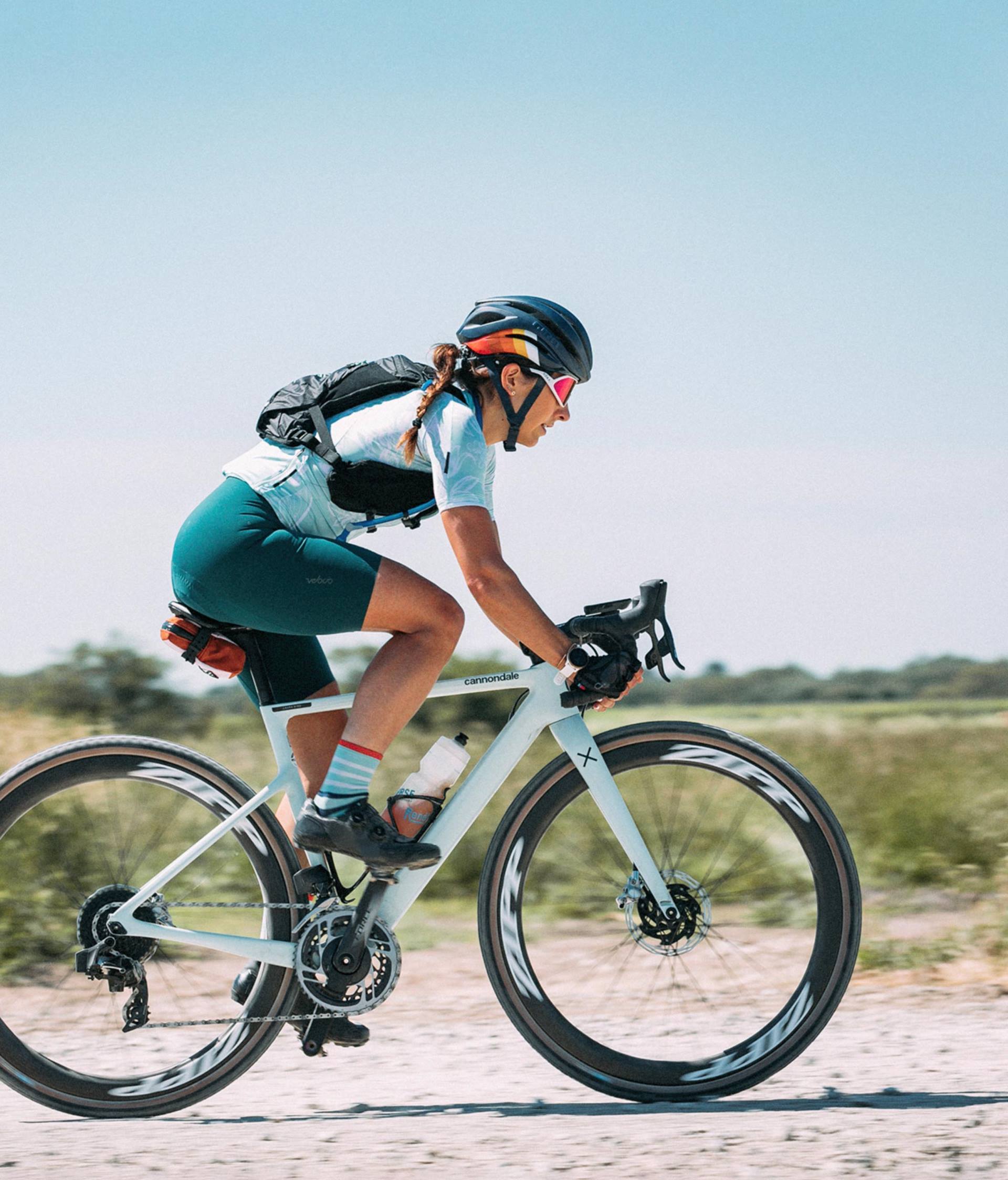 If you want to ride any road – paved or unpaved,
you're looking for a
gravel road bike
. Built to excel on dirt and gravel roads with exclusive features to smooth the ride, our
Topstone Carbon
and
Topstone Alloy
bikes are capable, versatile, and fun to ride. If you're into the ultimate in race-bred performance, the
SuperSix EVO SE
delivers next generation speed and stability combined with wicked tire clearance.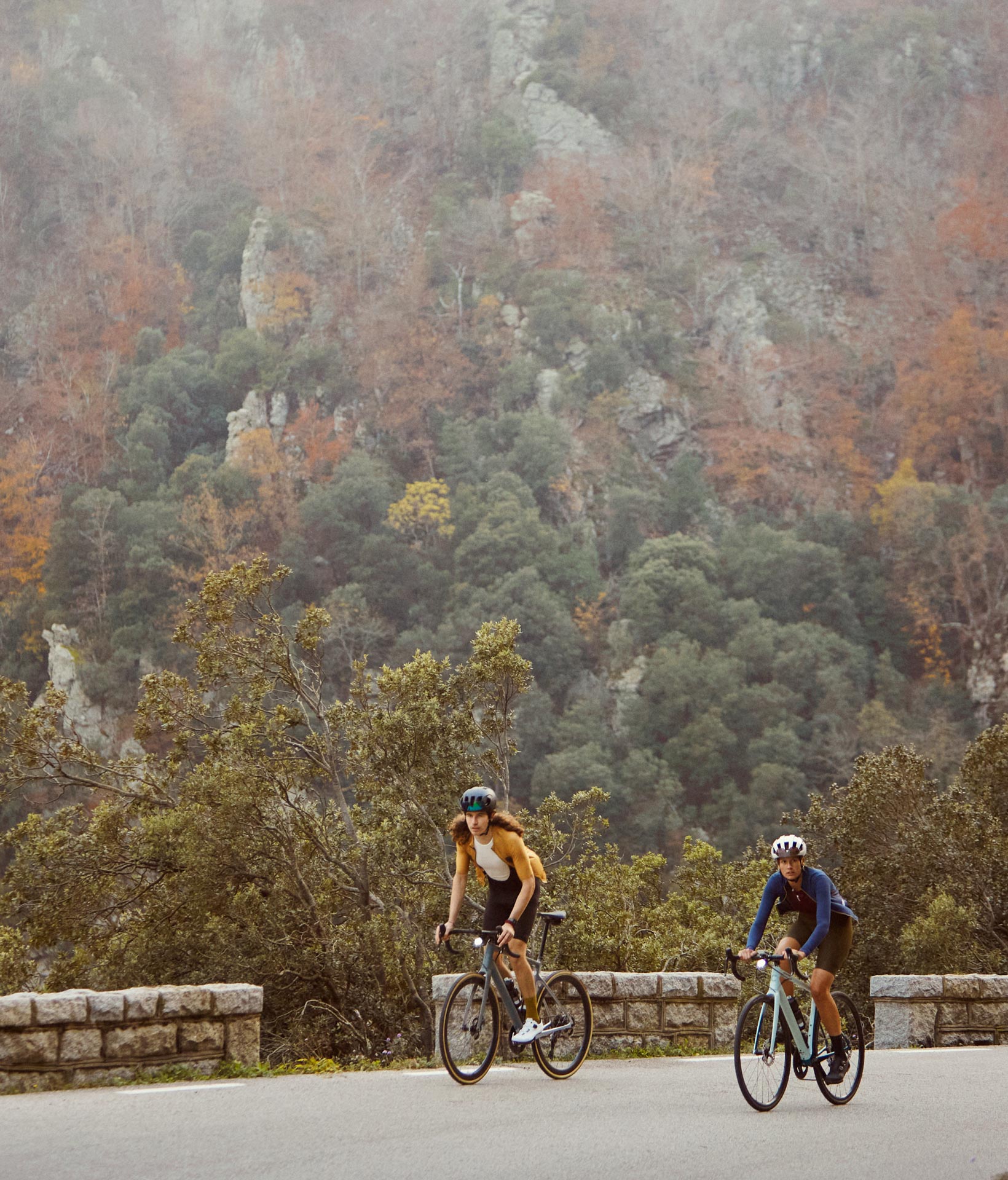 When you hear the call of long rides and open roads,
you're likely looking for the all-day performance and comfort of an Endurance Road Bike. Our
Synapse models
give you the feel of a race bike, with all-road capabilities and a comfortable fit that encourages you to ride further. Smooth, fast, and confident, Synapse delivers on all counts. Check out our complete Synapse and Synapse with
SmartSense
line-up.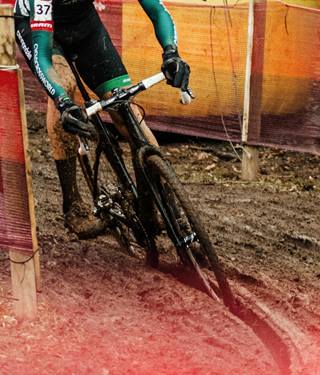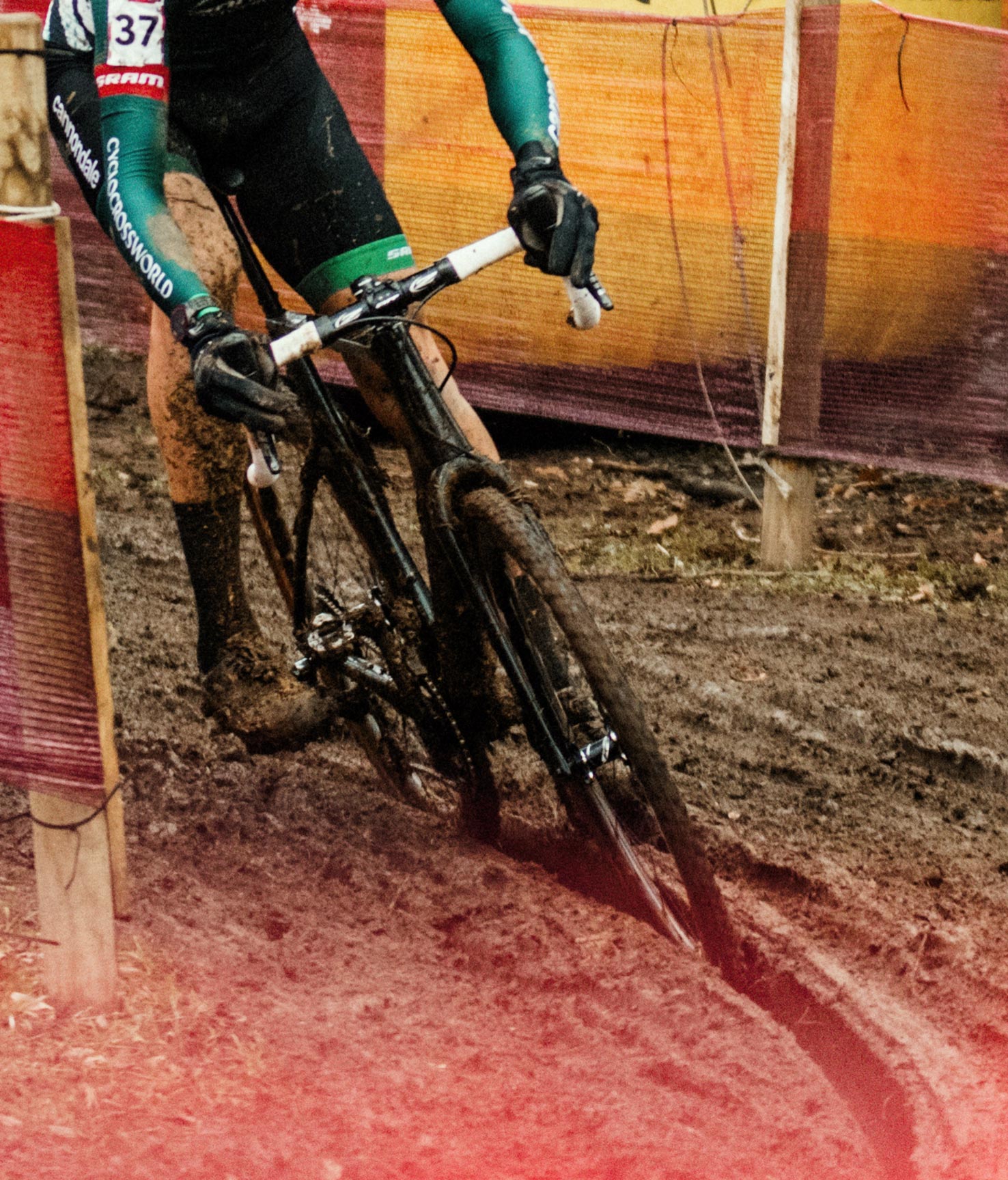 If you live for the muddy, frenetic fun that is cyclocross,
it's time to check out our incredible range of
Cyclocross Bikes
. Whether you choose the awesome new
SuperSix EVO CX
, or the fast yet affordable
CAADX
, you're getting a race-bred weapon capable of taking you, and your riding, to the next level. When hesitation is devastation, Cannondale cyclocross bikes have your back.
What other considerations are there when choosing a road bike?
Frame material
For more than 50 years, Cannondale has built some of the most sought-after aluminum alloy frames in the world, and that legacy lives on. Today, our carbon fiber frames offer the lightest weight and highest performance, while our alloy frames deliver a compelling blend of performance, light weight, and value.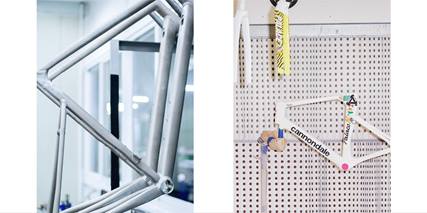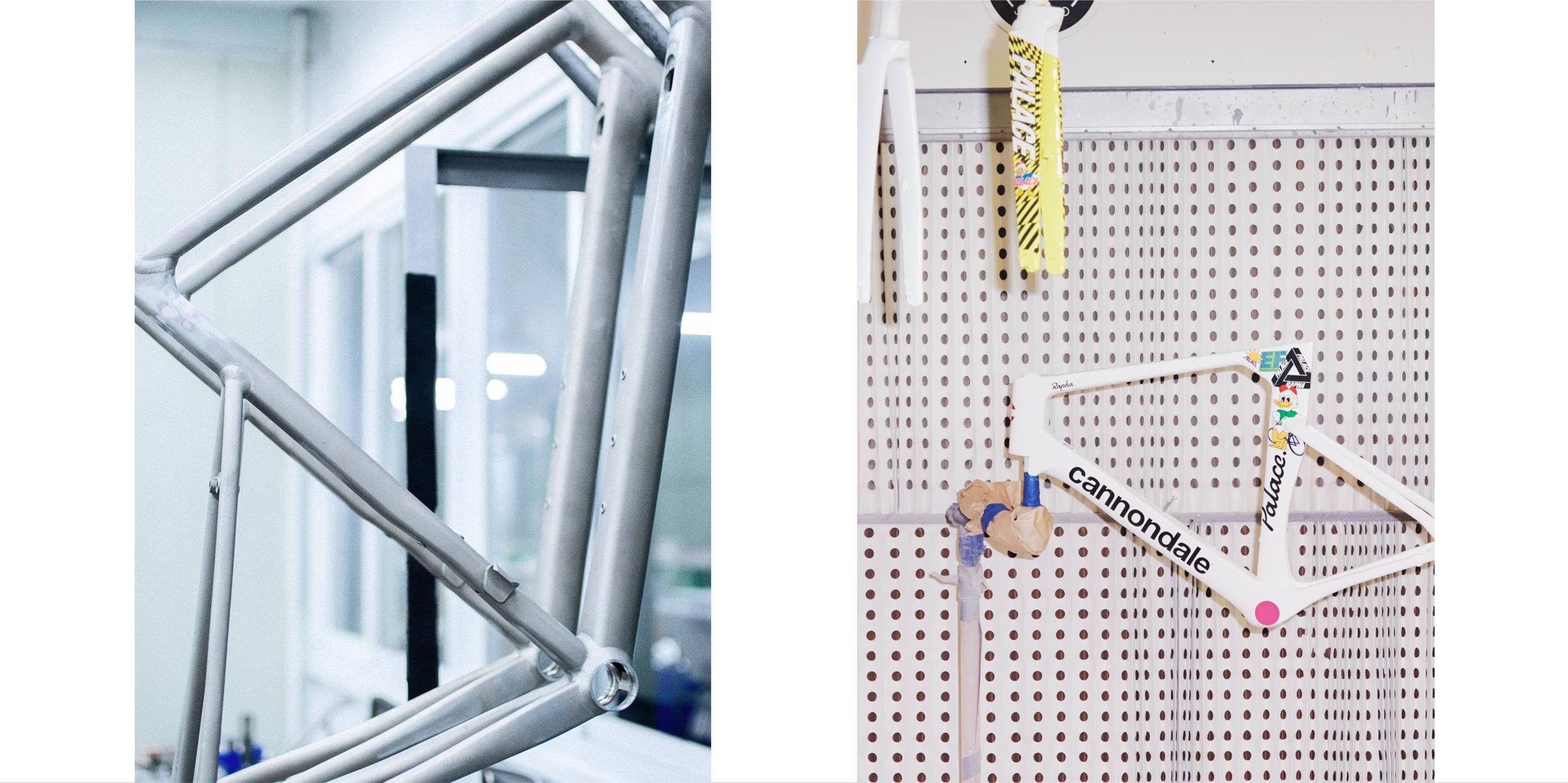 Components
The components on each Cannondale road bike are chosen to reflect the best combination of performance for the price. Typically, the drivetrain components (shifters, chain and gears) spec'd on our bikes are manufactured by either Shimano or SRAM. Road racing and endurance road bikes will most often have 2x drivetrains (said "two by"), which is to say there are two chainrings (or gears) on the front crank set, with between nine and 12 gears on the rear wheel. 1x (said "one by") drivetrains, with just one front chainring in front and a wide-range gear set in the rear, are more common on gravel and cyclocross bikes. On higher-priced models, electronic shifting drivetrains start to appear as options, while on lower-priced models, cable-actuated drivetrains are more common. While electronic drivetrains do boost shifting speed and consistency, modern cable-actuated drivetrains have been honed to near perfection and are still the choice of many discerning cyclists today.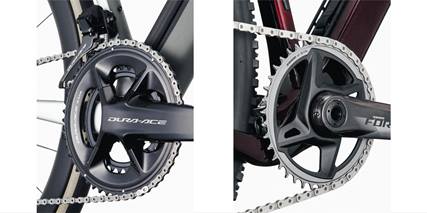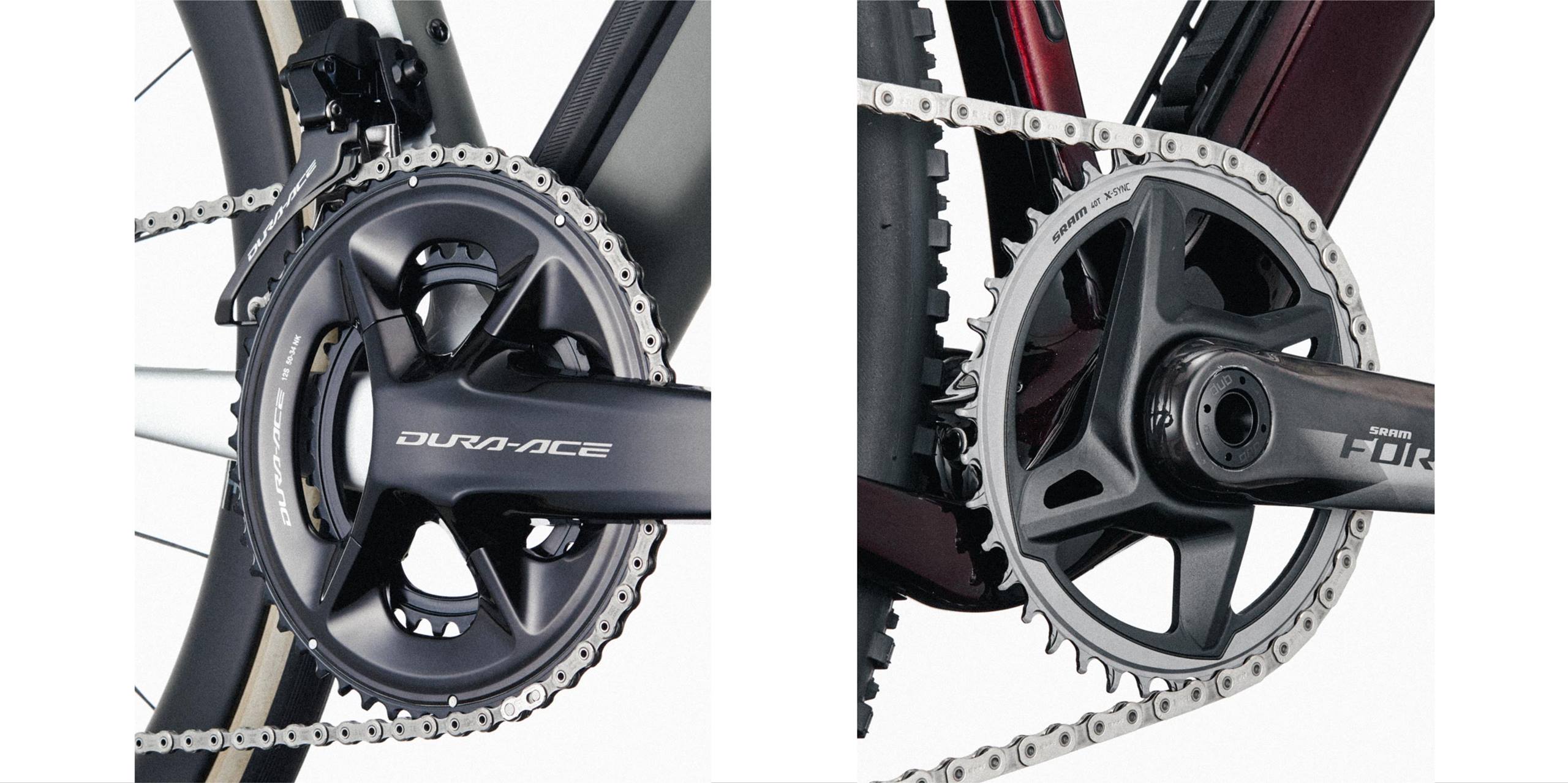 Brake Type
Most current Cannondale road bikes are equipped with disc brakes, which use a caliper clamping a disc rotor near the hub, or center of the wheel. The advantages of disc brakes include consistent braking power in any conditions, wet or dry, with more power that is easier to modulate, or use effectively. Our more expensive models will have hydraulic disc brakes, with mechanical disc brakes more prevalent on less expensive models. The CAAD Optimo models which are spec'd to provide quality race bikes at the most affordable prices are the only Cannondale road bikes that use traditional rim brakes, which are brakes that use calipers that squeeze the wheel rim to stop.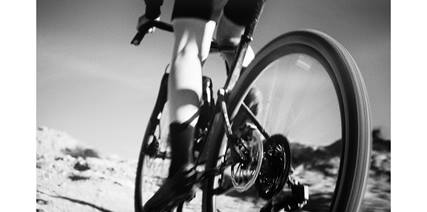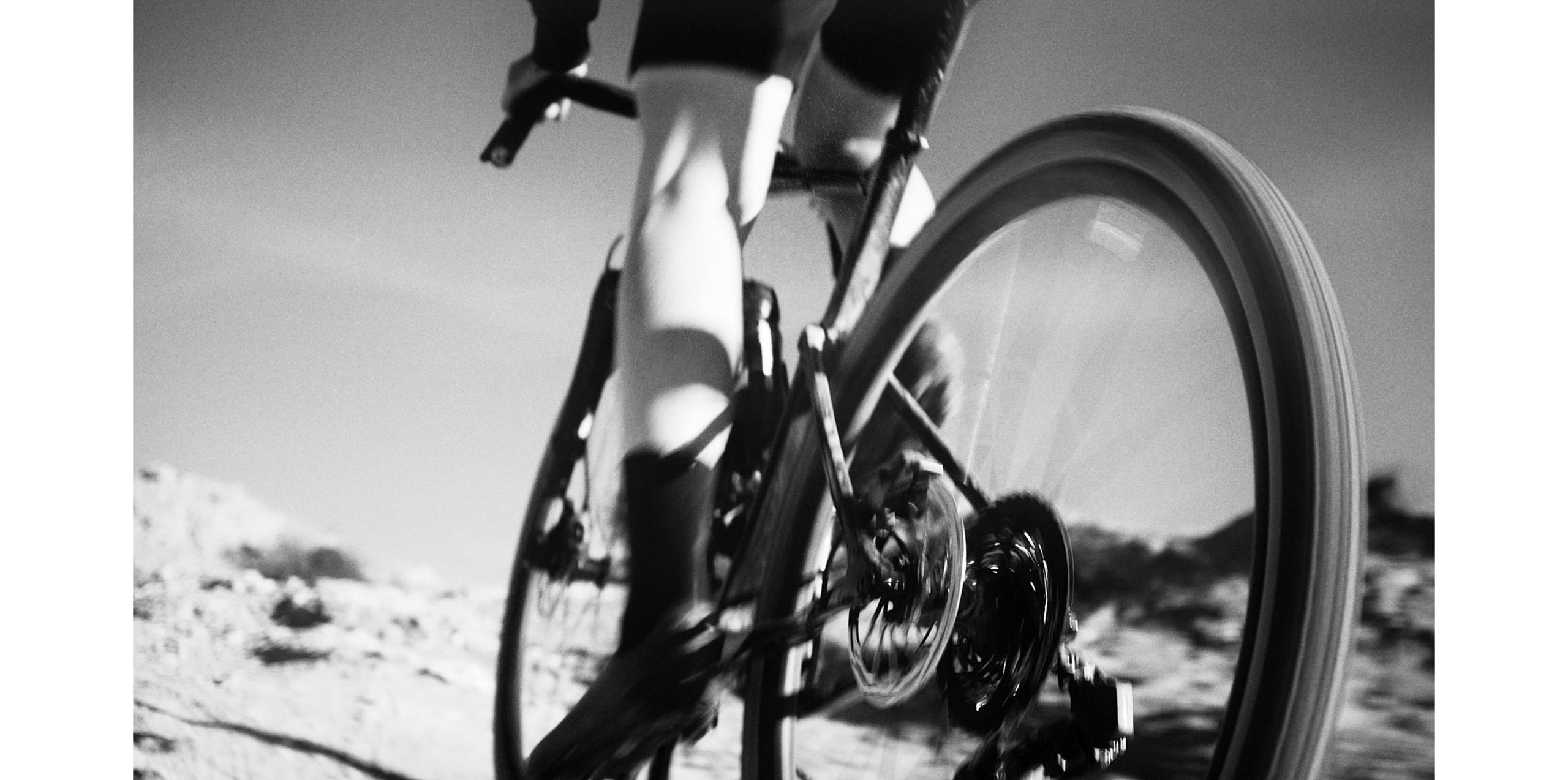 Tires
Road racing bikes will come with the narrower, higher-pressure rated tires, generally in the 25-28mm range (about one inch) in width. While these tires are very fast, their ride quality can be less comfortable. Endurance road bikes typically feature wider 30-32mm (1.25-inch) tires, which require less pressure and offer a smoother ride on paved or smooth gravel roads. The rough and tumble nature of gravel road riding necessitates much wider tires, typically in the 35-50mm (1.4- to 1.9-inch) range. These wider tires enable riders to run much lower tire pressure, which provides better traction and bump absorption on dirt and gravel roads. Most bikes can fit a range of tire sizes, so you may be able to go with faster, smaller tires, or larger, more comfortable tires. Be sure to check the specs for your bike, or with your local dealer, so you don't exceed the manufacturer's stated maximum tire size.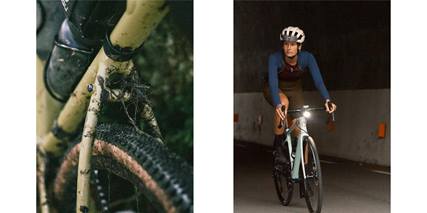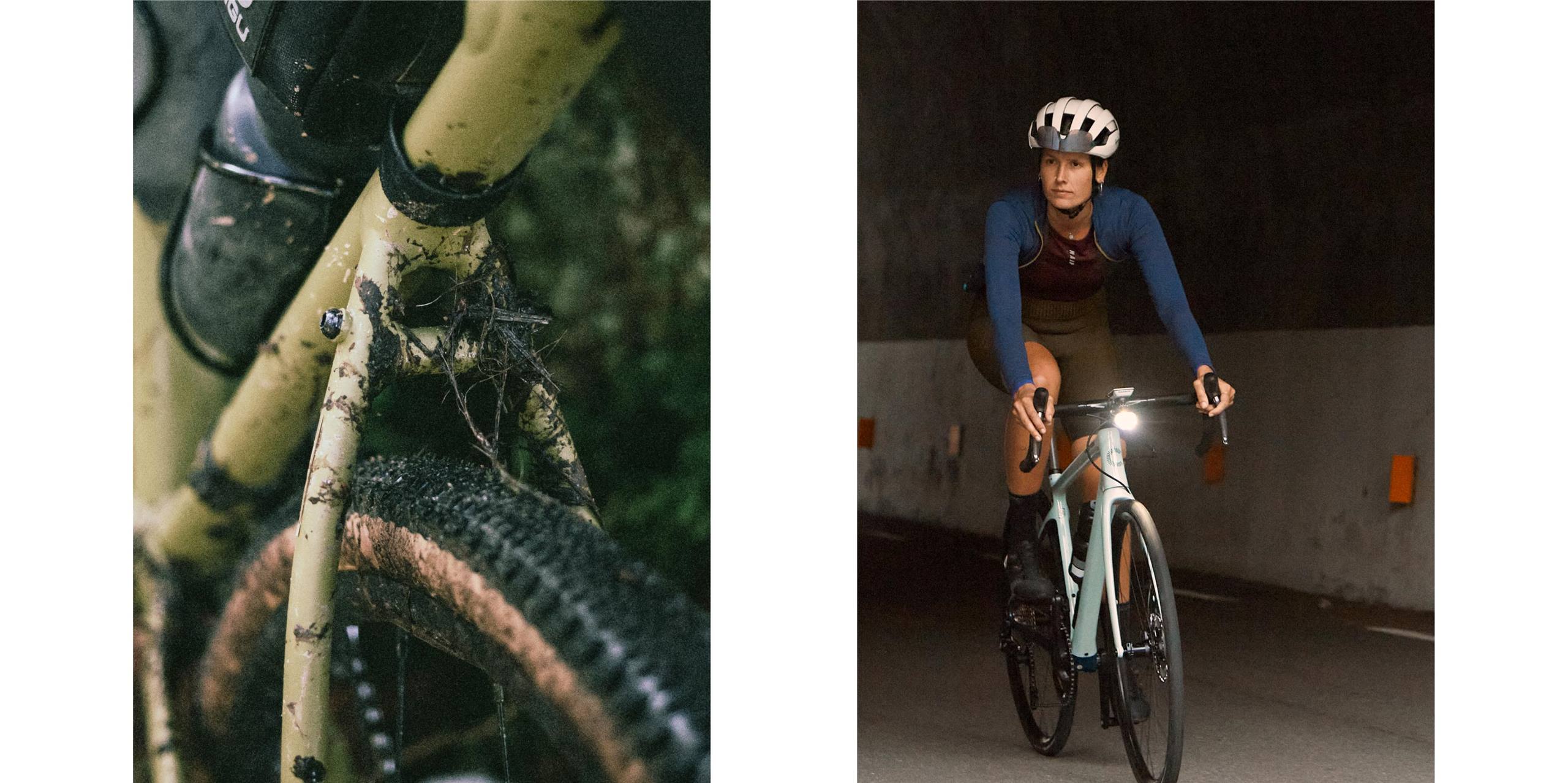 Wheels
As you move up through the price range of road bike models, you'll see some models equipped with carbon fiber rims, instead of the alloy rims that come on lower priced models. Benefits of carbon fiber rims include lighter weight, increased strength and a wider range of rim depth and profile options. Buying a bike equipped with carbon fiber wheels stock is often the least expensive option, however our Hollowgram carbon wheels are also available separately, so you can upgrade your ride whenever the time is right.
What are the different types of road bikes to choose from?
With a wide range of models within each of the five road bike categories we offer, there's sure to be a Cannondale road bike that's right for you and the riding you want to do.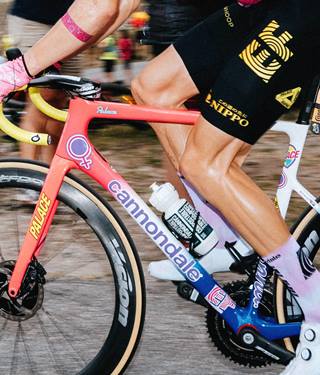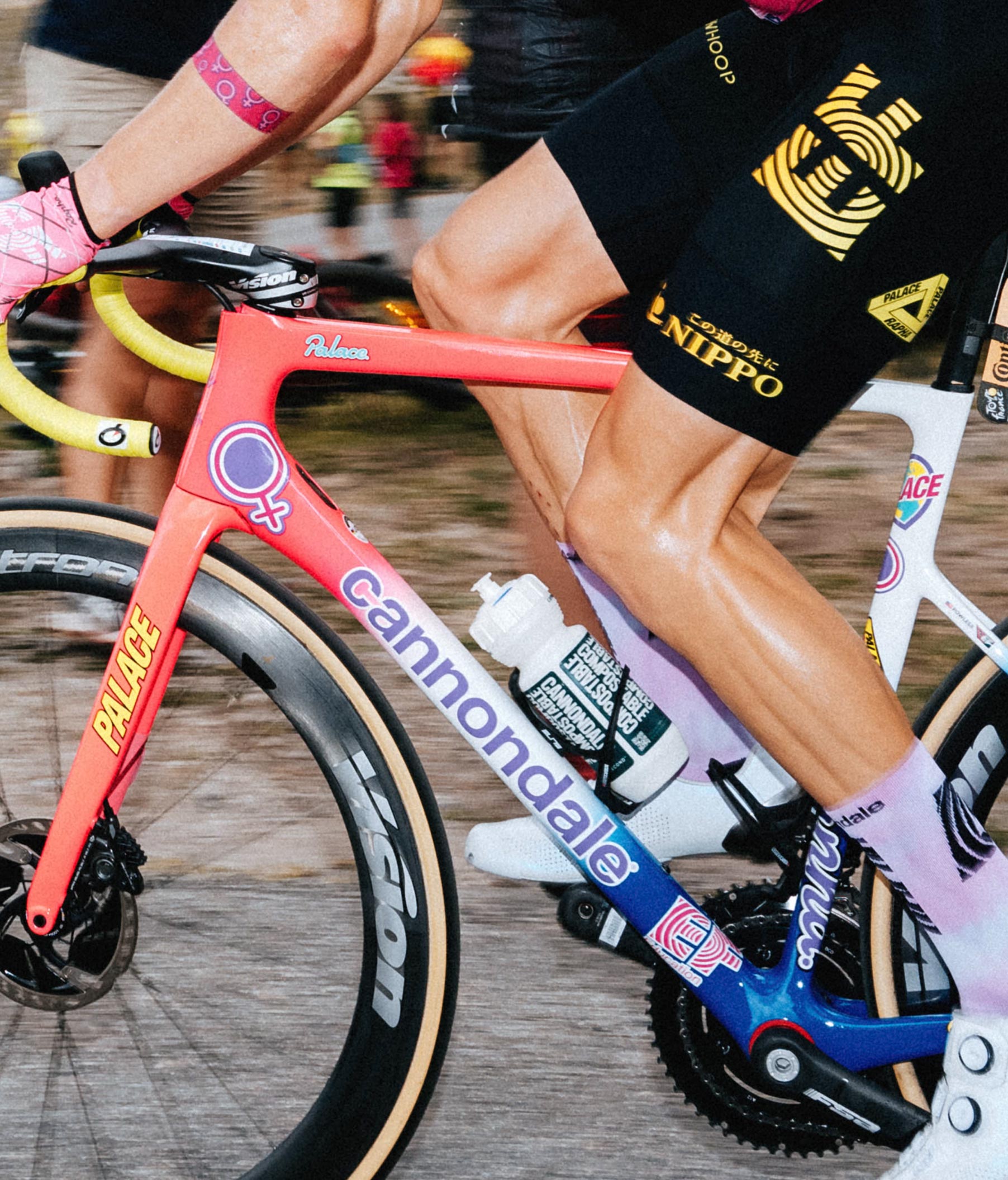 Race bikes

Raced at the highest level of global competition, as well as at countless local events, road racing bikes are designed to place the rider in an aggressive position for optimal biomechanical performance and aerodynamics, road bikes are the thoroughbreds of the cycling world.
Our road race offering is headlined by the fastest road bike in the world, our aerodynamic SystemSix, and our ultralight carbon fiber SuperSix EVO. Our world-class aluminum race bikes round out the line – including the advanced CAAD13 and surprisingly affordable CAAD Optimo models.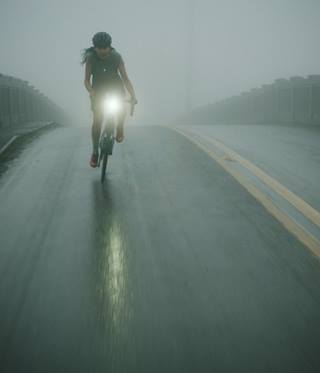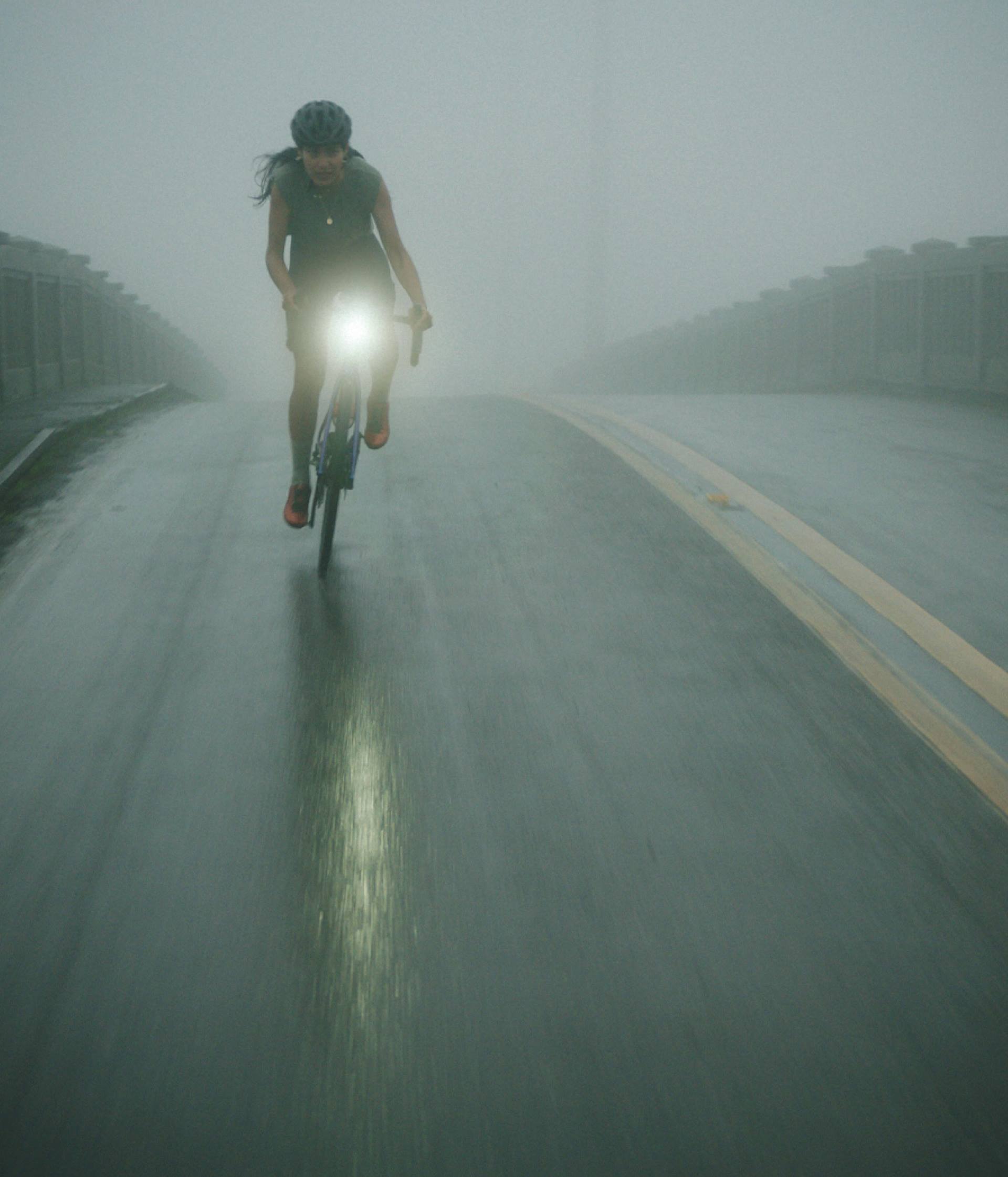 Endurance bikes
Endurance road bikes are designed to deliver much of the same performance of race bikes, paired with unmatched comfort over long miles. The more upright riding position and wider, more comfortable riding tires of an endurance road bike gives you a commanding view and easy control of the road ahead.
Our endurance road bike, the Synapse, is available in a wide range of alloy and carbon framed models, many equipped with our exclusive SmartSense integrated lights and rear-facing radar for added visibility and awareness on every road.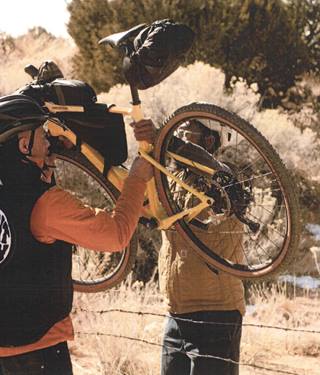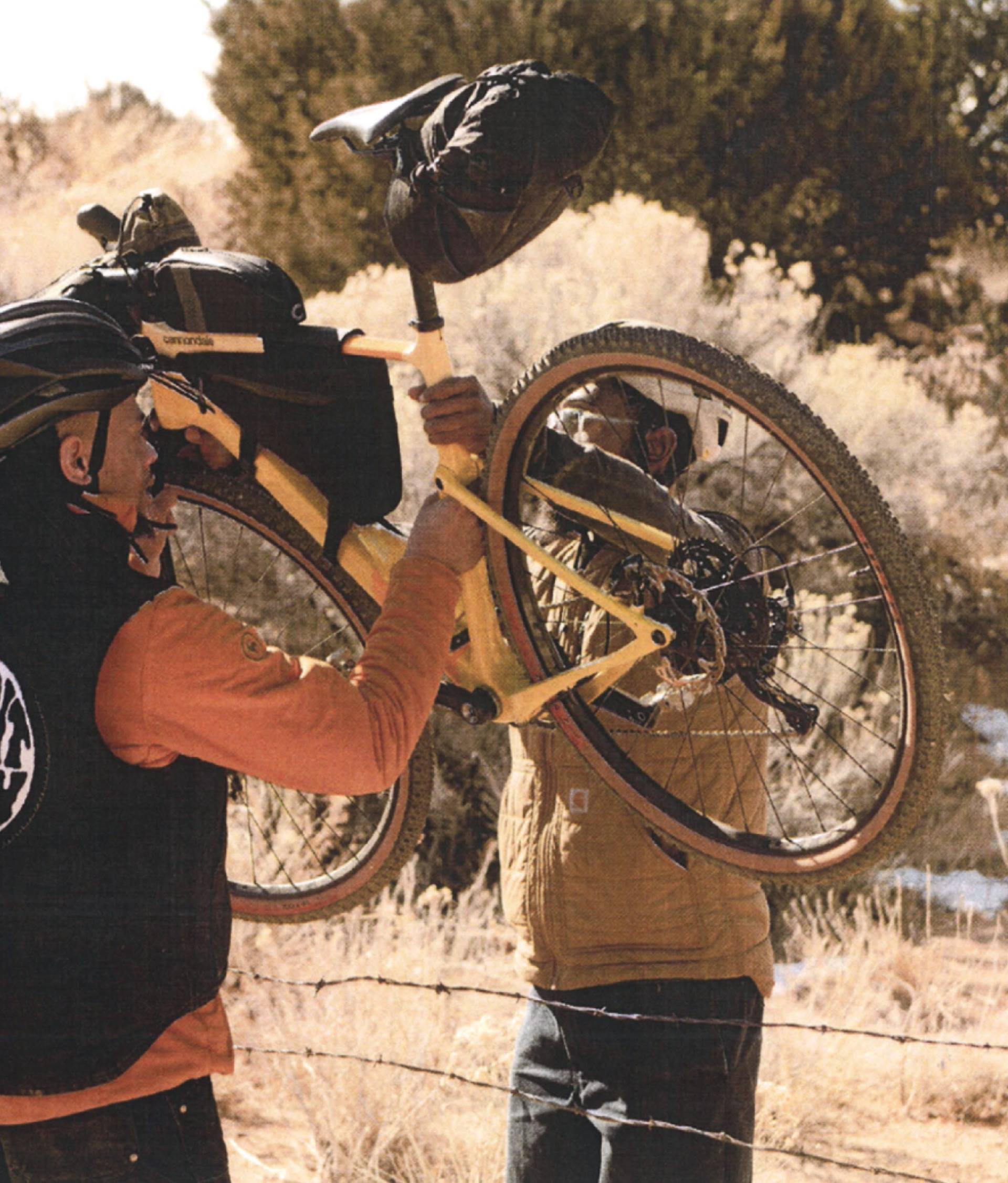 Gravel bikes
One of the fastest growing segments in cycling today, gravel road bikes are a big deal. The wider, knobbier tires and slightly relaxed frame geometry provide more stability, for confidence when riding or racing on dirt and gravel roads.
We offer one of the widest ranges of gravel bikes available today, from the ultralight, extra fast SuperSix EVO SE, to the innovative Kingpin suspension equipped Topstone Carbon, and adventure ready Topstone Alloy models.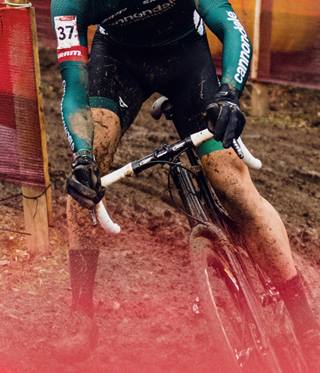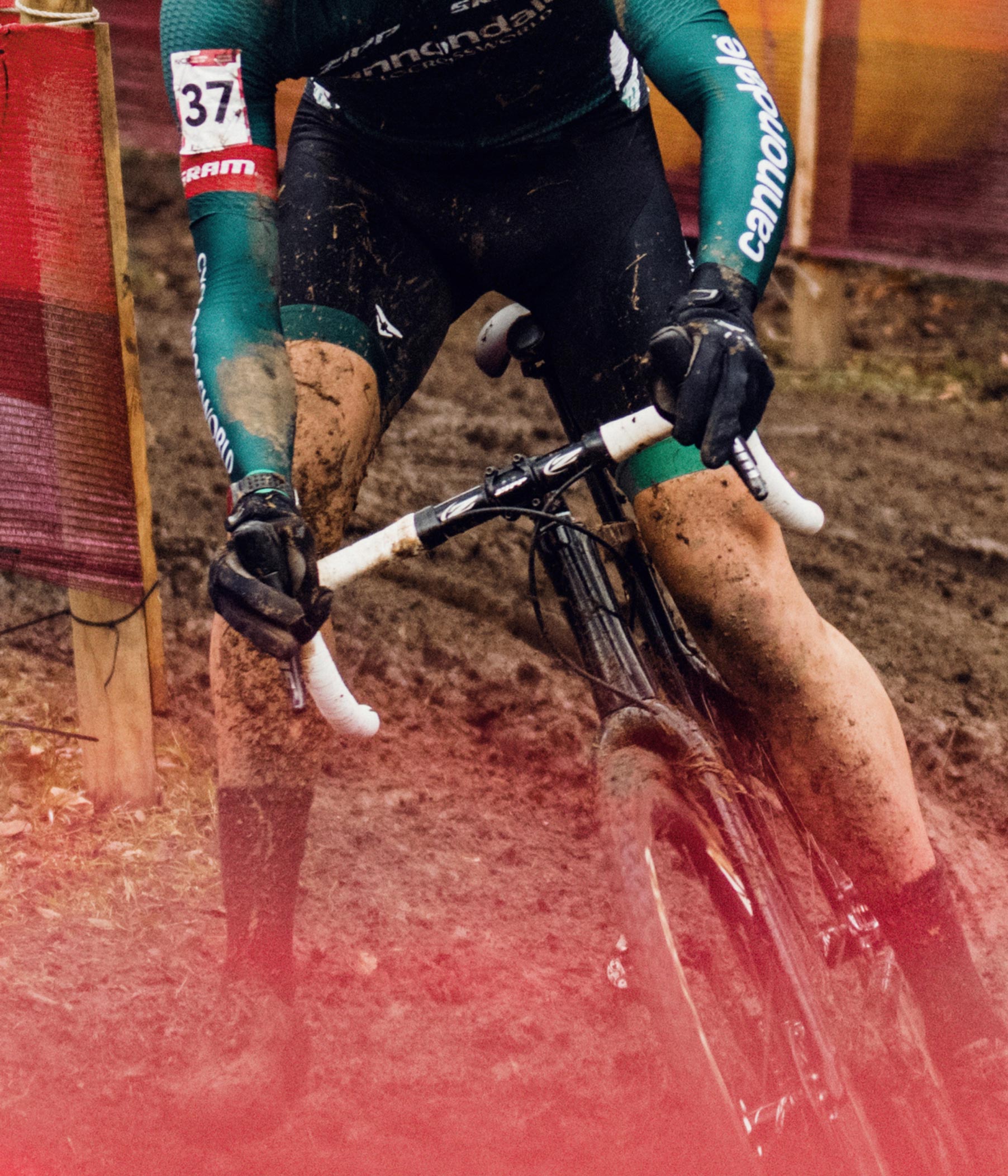 Cyclocross bikes
When it comes to going fast on a muddy, twisty, and technical cyclocross course, you may want a purpose-built cyclocross bike. Designed to handle quickly yet reliably over a wide range of surfaces, from gravel, to mud, to pavement, 'cross bikes excel when the pace picks up.
From the aero-optimized speed of the SuperSix EVO CX, to our best-selling CAADX alloy 'cross bike, our cyclocross bikes deliver uncompromised performance on the course, with surprising versatility every day.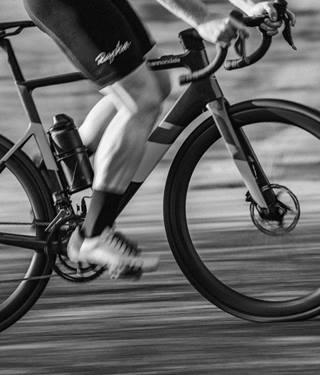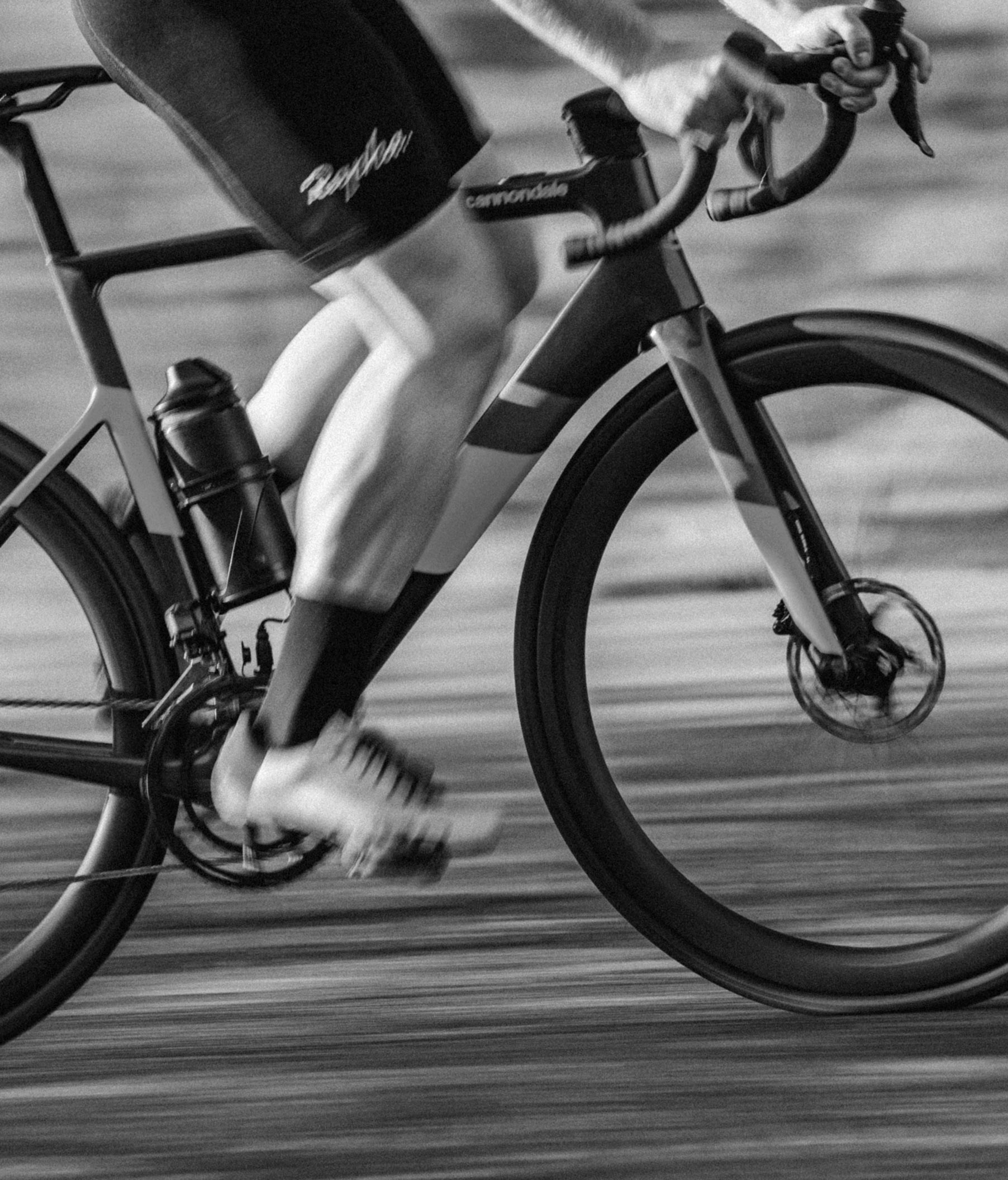 Electric road bikes
Electric Road Bikes ride and handle just like a road bike with an extra boost when you need it most.
With three distinct families of electric road bikes, Cannondale has a model that's right for any road you choose. Our SuperSix EVO Neo redefines lightweight E-road performance, while Synapse Neo models offer endurance road performance and comfort. For riders who choose to travel by gravel, our Topstone Neo Carbon models feature Kingpin suspension to smooth the bumps without weighing you down.
What else do I need to get out and ride?
Whether you're looking for the essentials to carry with you on a ride or want to customize your Cannondale to meet your precise needs, we offer a wide range of accessories to get you on the road. From helmets to water bottle cages and bottles, to pumps, multi-tools, and bags to carry your gear, we have the gear and accessories you need to go by bike with the confidence of a pro.

Highlights


Where It Thrives


What It's Built For

Source link