Yamaha
New Yamaha PW-X3 mid-drive motors on across all metrics
Yamaha has lifted the lid on its new PW-X3 mid-motor drive system, achieving a reduction in overall sizing and weight, simultaneously developing key transmission metrics.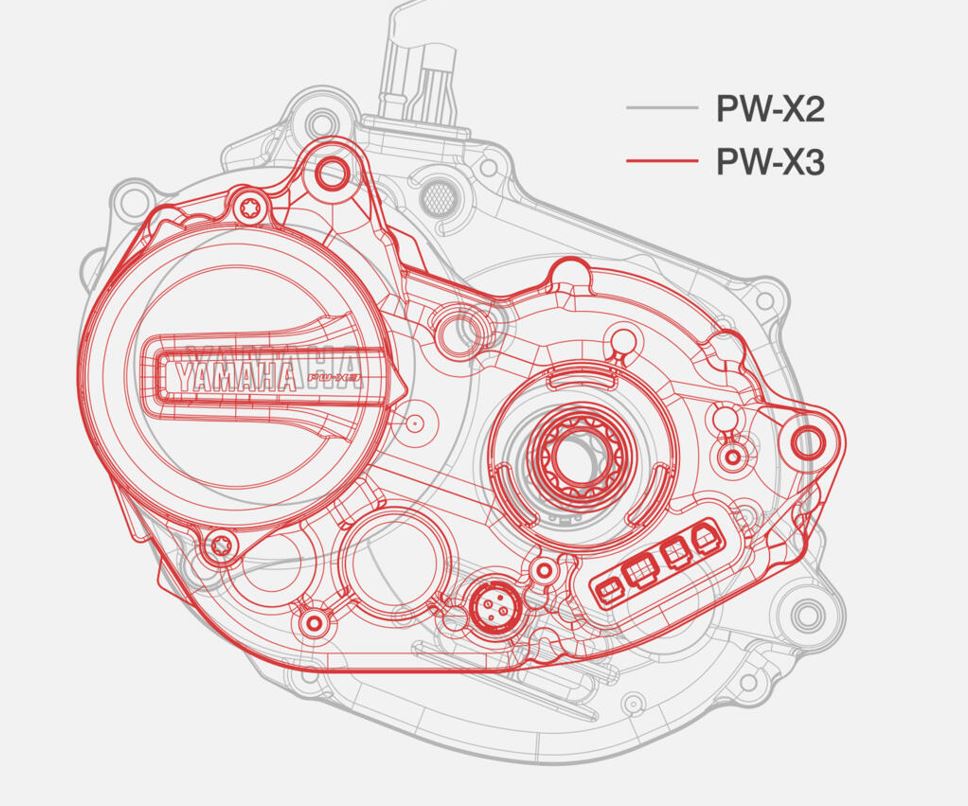 Responsible for the world's first modern electrically assisted pedal cycle some 30 years ago, the PW-X3 product is lightyears ahead in performance and design terms, giving OEM partners a 2.75kg drive that comes in 20% smaller than the prior generation PW-X2. From a design and kinematics point of view, that's been a crucial box to tick for manufacturing partners. The weight shaving is 10% down on the prior generations' tally.
The PW-X3 drive unit continues to feature the 128 mm ISIS interface bottom bracket axle that claims to give the best Q-factor of any manufacturer. These dimensions have been used on every PW-X series right from the beginning and this layout is regarded by many riders as the ideal configuration.
As far as power is concerned, the PW-X3's increased torque output hits 85 Nm handing e-MTB riders the push needed to tackle steep gradients and sandy or muddy terrain. Just as importantly, the PW-X3 ensures instant torque delivery at the slightest pedal input and the strong and seamless flow of power is said to provide a seamless flow between rider output and machine.
Meanwhile, the External Crossover Battery 400 system also lightens the load when compared to the prior generation's cells. The external design makes it easy to access and remove with a key, making it ideal for situations where there's no power supply in the garage or bike park. A carry handle makes the 2.8-kg unit easy to take to the nearest charging point, and the Lithium-ion 410 Wh battery can be charged in approximately three and a half hours.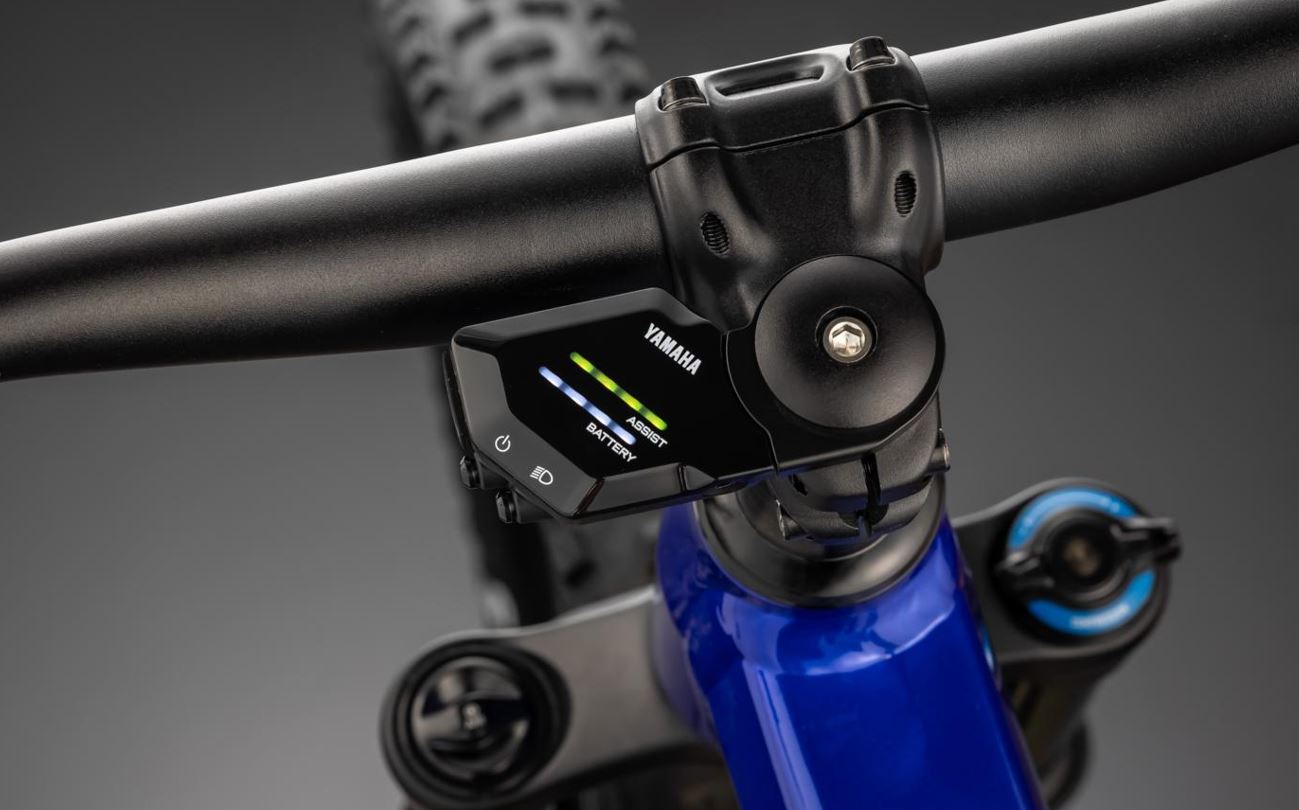 Sigma, Garmin and Echowell sync up to interface
The motor comes paired with a smart new control deck that offers wide compatibility and thus consumer choice with brands such as Sigma, Echowell and Garmin. The resulting display unit gives riders smart features and ease of use. Featuring ANT+ connectivity, the Interface X offers full compatibility with third-party cycle computers, e.g. SIGMA, Garmin and Echowell.
SIGMA
Working together, the pairing has delivered customised compatibility between Yamaha's Interface X and Sigma's EOX View 1300 for a unique customer experience.
Garmin
Likewise, Garmin's Edge 530, Edge 830, Edge 1030, Edge 1030 Plus and Edge Explore cycling computers are compatible with Interface X and support three profiles that provide a wide range of information to the e-MTB rider.
Echowell
Echowell of Taiwan and supplies millions of cycle computers each year to customers all over the world. The company's LEV100 eBike computer is designed to work with Interface X and can be set up to provide a wealth of information that keeps the rider informed.
The launch is marked with a pledge of "total support" for all European e-MTB manufacturers utilising the Yamaha system. Responsibility for distributing the OEM e-Bike systems is now with Yamaha Motor Europe (YME). From its headquarters in Schiphol-Rijk, the Netherlands, YME's close proximity to its European customers enables the company to deliver a competitive and efficient service that will benefit manufacturers, dealers and end users alike.
Trade enquiries can now be made by email here.