Haibike
Raleigh launches new Haibike and Lapierre e-Bike ranges
Raleigh displayed a new and improved range of e-Bikes from its brands Haibike and Lapierre at its bike launch in Nottingham, yesterday.
Both ranges feature the latest tech and altered price points, aiming to cater for every niche market across the bike trade. On display were Haibike's new SDuro and XDuro ranges.  The SDuro range is aimed at those riding for sport and leisure, including the Sport FullSuspension and Sport HardTail models.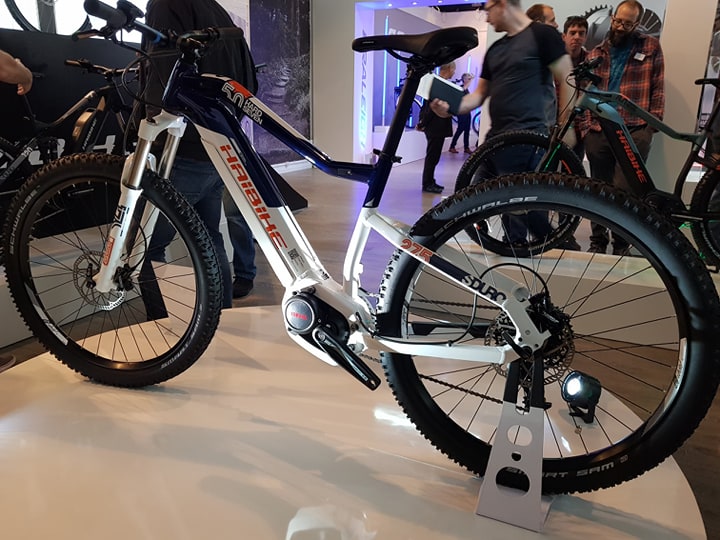 Haibike's Sport FullSuspension range features its leisure-focused FullSeven series. The e-MTB's are equipped with a brand new Yamaha PW-SE motor and 500WH battery, with internal battery model availability. The range features comfort gemometry, with the a less upright and aggressive down tube compared to the ExDuro range, to give greater comfort and a more leisurely feel to the bike. Complete with 120mm of travel, the FullSeven range is multi terrain and suitable for performance and style riding, woodland trails and tame off-roading.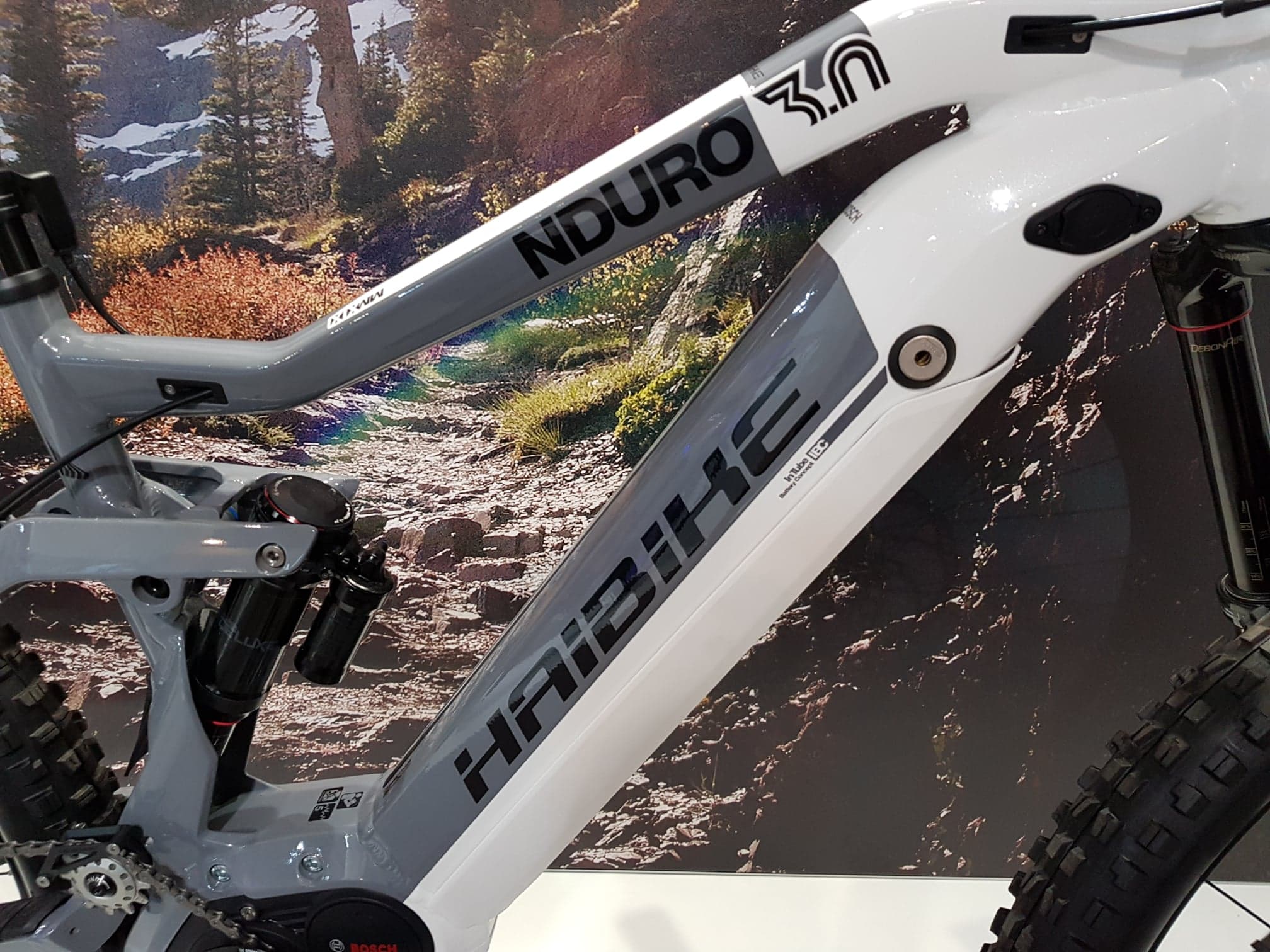 Haibike also presents the SDuro HardSeven and HardNine collection of multi-use hardtails, suitable for country tracks and tame trails. The HardSeven and HardNine series have a similar specification to the FullSeven range and are also complete with Bosch and Yamaha options, as well as available Bosch intube versions.
Haibike's XDuro collection features a wide range of off-road e-MTB's including long travel Downhill models, the extreme e-MTB AllMtn series and the Nduro line for tough terrain. The XDURO Nduro series offers 180mm of travel combined with sporty, aggressive geometry, capable of handling tough terrain. The bikes come with the option of either a Yamaha PW-X or Bosch Performance CX system and a range of component specs. The AllMtn models are the all-rounders in Haibike's e-MTB lineup. With 150 mm of travel matched with aggressive geometry, the XDURO AllMtn is fit for the most demanding trails, singletracks and downhills.
Gareth Davies, Raleigh's Business Development Manager for the Haibike brand, said: "Where the SDuro's come in, the sort of e-leisure category, is where we have seen the most growth in any e-MTB category, and we don't see that growth slowing down any time soon.
"We're trying to target not only people like myself who, as seasoned cyclists, know all about different bike specifications and such, but those people who maybe haven't bought a bike in 20 years. It's a very exciting area, and means we can go to IBD's with a full range of e-Bikes to suit any need and at all different price points."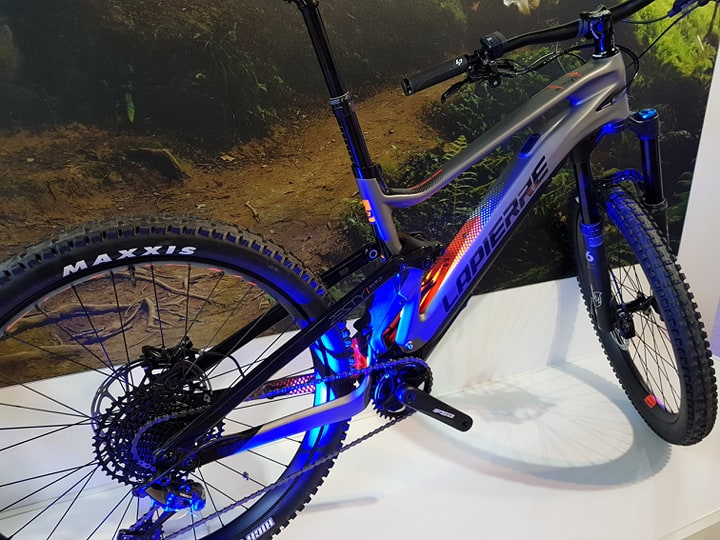 Also on display at yesterday's launch was Lapierre's new e-Bike range, the revamped e-Zesty 2019 series. Lapierre has incorporated the Fazua motor drive in to the e-Zesty AM, which is powered by a 250Wh battery weighing less than 3kg. The battery can be completely removed, after which the e-Zesty AM rides like a conventional mountain bike due to its light and compact drive system and full carbon frame. Lapierre lays emphasis on the "extreme" side of e-MTB's, with its 2019 range featuring its sporty, aggressive and high end assisted extensions of the traditional mountain bike.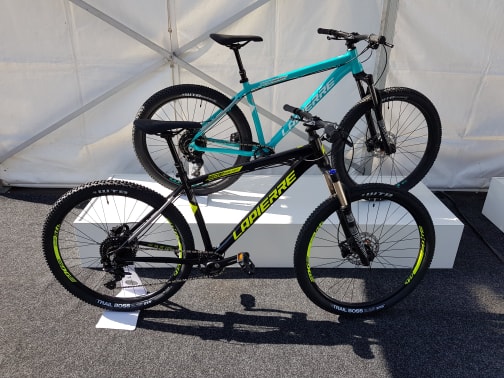 The French brand also launched a new range of road bikes which have been redesigned with new graphics, colourways and price points to make the bikes more attractive to the UK market.
Davies said: "Before we took on Lapierre last year, their road bikes were a little too euro-centric for the UK market, so we had a discussion with them and they came back with this 2019 range, which is far more suitable and attractive to buyers here."
Haibike and Lapierre are distributed by Raleigh, which also launched its own range of road bikes for 2019, yesterday.
Davies said: "We are aiming to be more than a distributor for the brands. We want to work closely with them as a group to decide what each brand needs, to avoid crossovers. Haibike are hitting the sport-leisure market, where we have seen around 80% of sales, and where we are seeing the biggest growth.
"Meanwhile, Lapierre are catering for that extreme e-MTB rider who wants to ride hard and test themselves, so we are hitting each different market across each brand."