Fat tire electric bikes add stability and traction. Ride smooth and comfortable on a Cannondale fat tire e-bike.
Fat tire electric bikes are showing up everywhere these days. You've probably seen it, too. From cruising around town on streets and paths to slaying serpentine singletrack, and everywhere in-between, each day more and more people are finding a smoother, more fun way to ride.
Today, we'll help you choose the right fat tire electric bike by answering a variety of common questions you may have as you prepare to make a purchase.
What is a fat tire electric bike?
There are a wide range of form factors that a fat tire electric bike can take, depending on the manufacturer. While some are styled to look like a 1970s era minibike, most quality fat tire electric bikes look a lot like regular bikes, but with the added benefit of an electric motor.
With wide, smooth riding tires, and a comfortable, upright riding position, fat tire electric bikes are one of the most popular e-bike categories. And while there is no single tire size that makes an electric bike a fat tire electric bike, some fat tire electric bikes feature tires of up to four inches in width. Tires this wide are made to perform best in snow or in deep sand and actually make for a slow rolling, hard to maneuver bike in all other conditions. So, unless you are looking for a bike to ride primarily on the beach or through inches of snow, you will find a tire size between 2.0 – 2.6 inches in width to have the best balance of shock absorption and nimble handling. These size tires, inflated to the proper tire pressure will provide the smoothest, most comfortable ride on nearly all surfaces.
Almost all fat tire electric bikes are equipped with upright MTB-style handlebars, which for most riders, are more comfortable than drop bar road-style handlebars. That said, if you're looking for a drop bar electric bike, check out Cannondale's electric road bike lineup.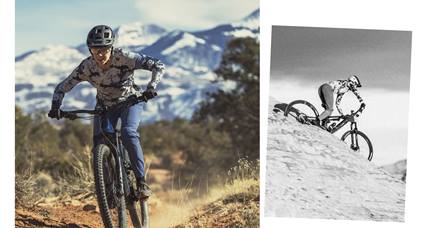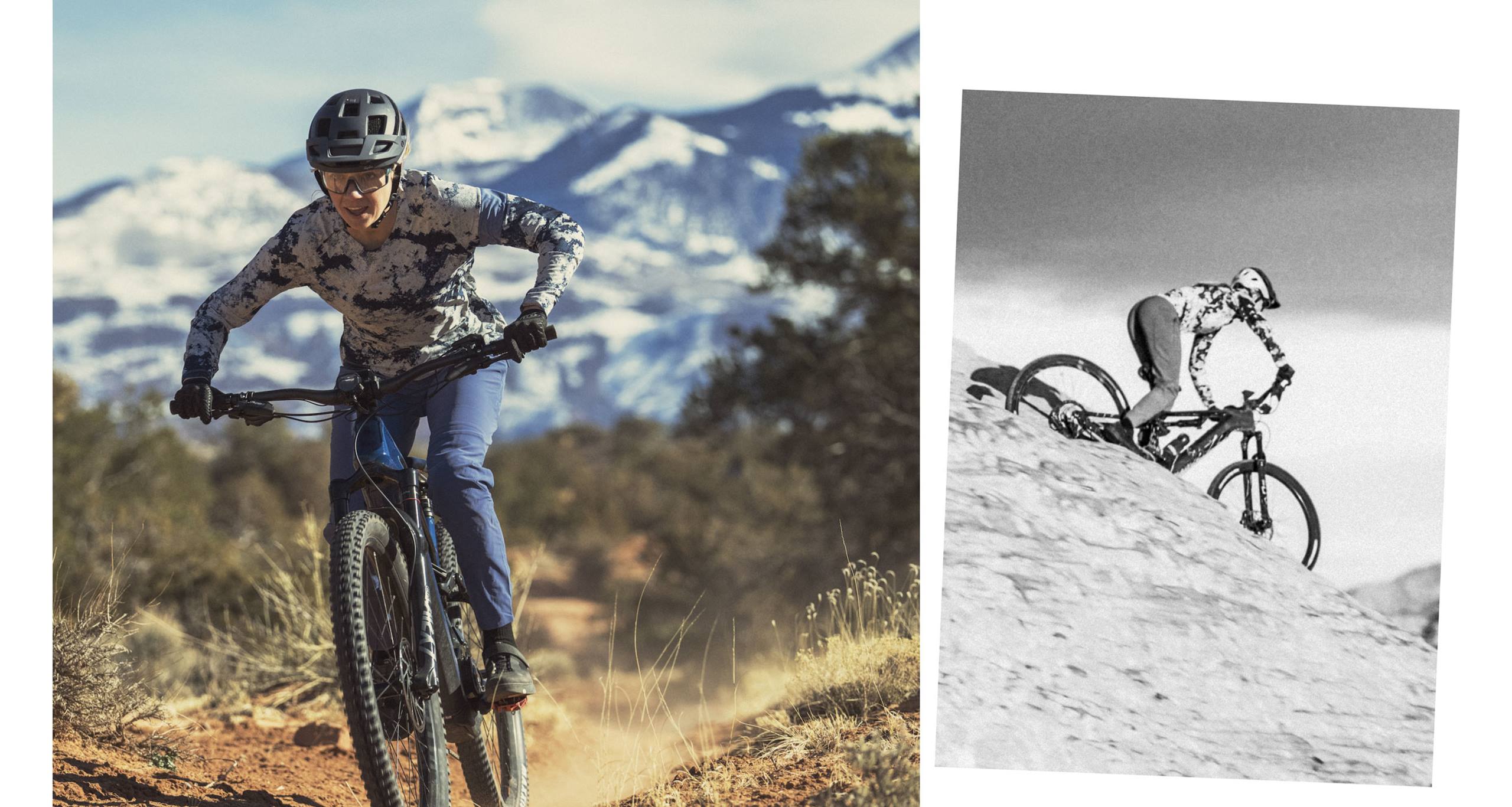 Where can a fat tire electric bike be ridden?
One of the most fun things about e-bikes with bigger tires is that they can be ridden virtually anywhere. Much like other bicycle types, Cannondale offers a range of electric bikes with higher volume tires, including mountain e-bikes designed to tackle any terrain, and urban e-bikes optimized for smooth, comfortable speed around town.
For riders looking to conquer mountains, or simply venture out onto their local singletrack, Cannondale offers its Moterra Neo and Moterra Neo LT electric mountain bikes.
The Moterra Neo features 150mm (5.9-inches) of front and rear suspension, ideal for trail riders that like to rally both up and down the mountain. The Moterra Neo LT kicks it up a notch, with 170mm (6.7-inches) of travel in front and 165mm (6.5-inches) of rear wheel travel tuned for big hits and fast riding.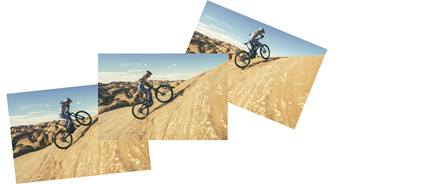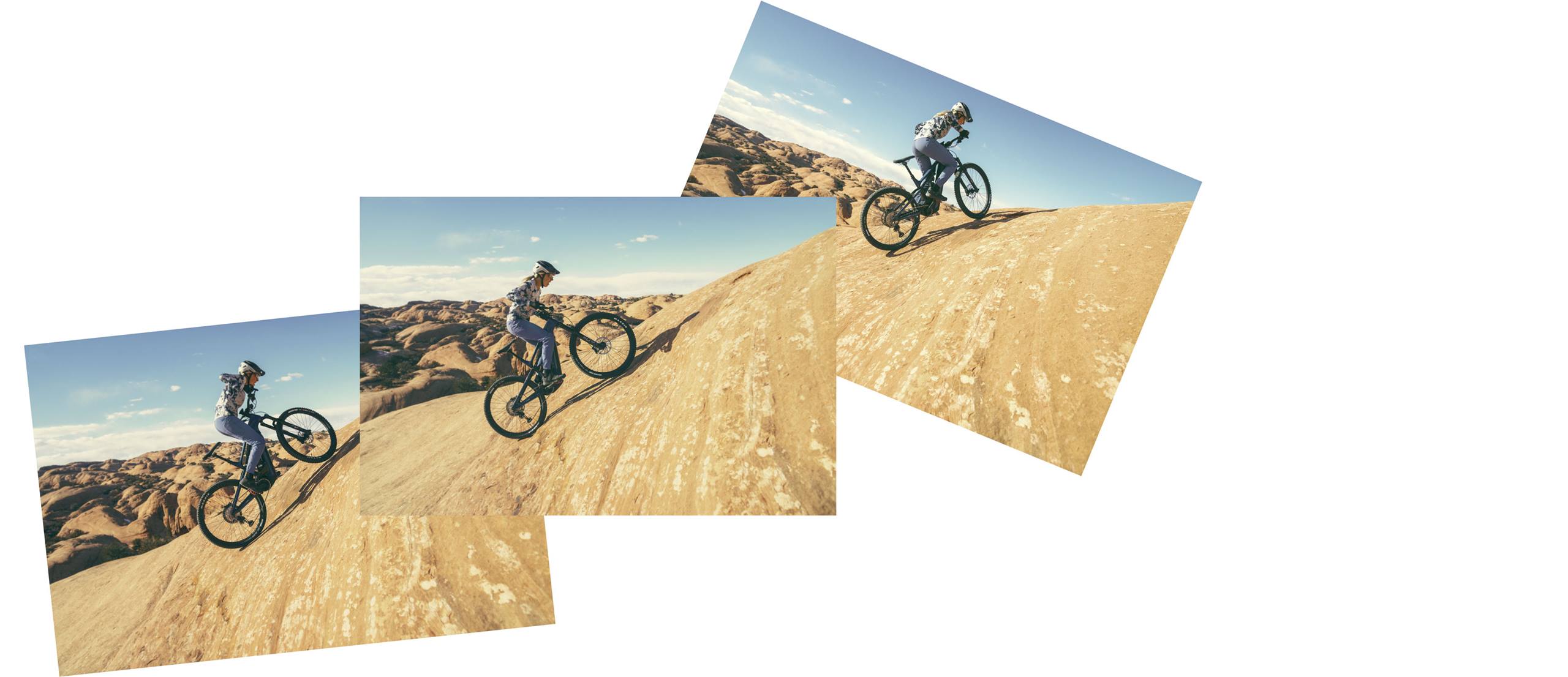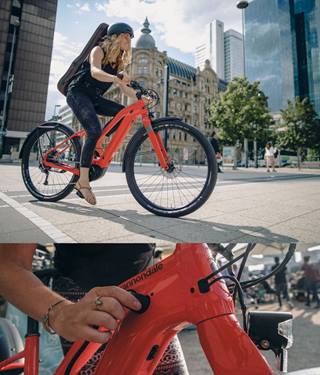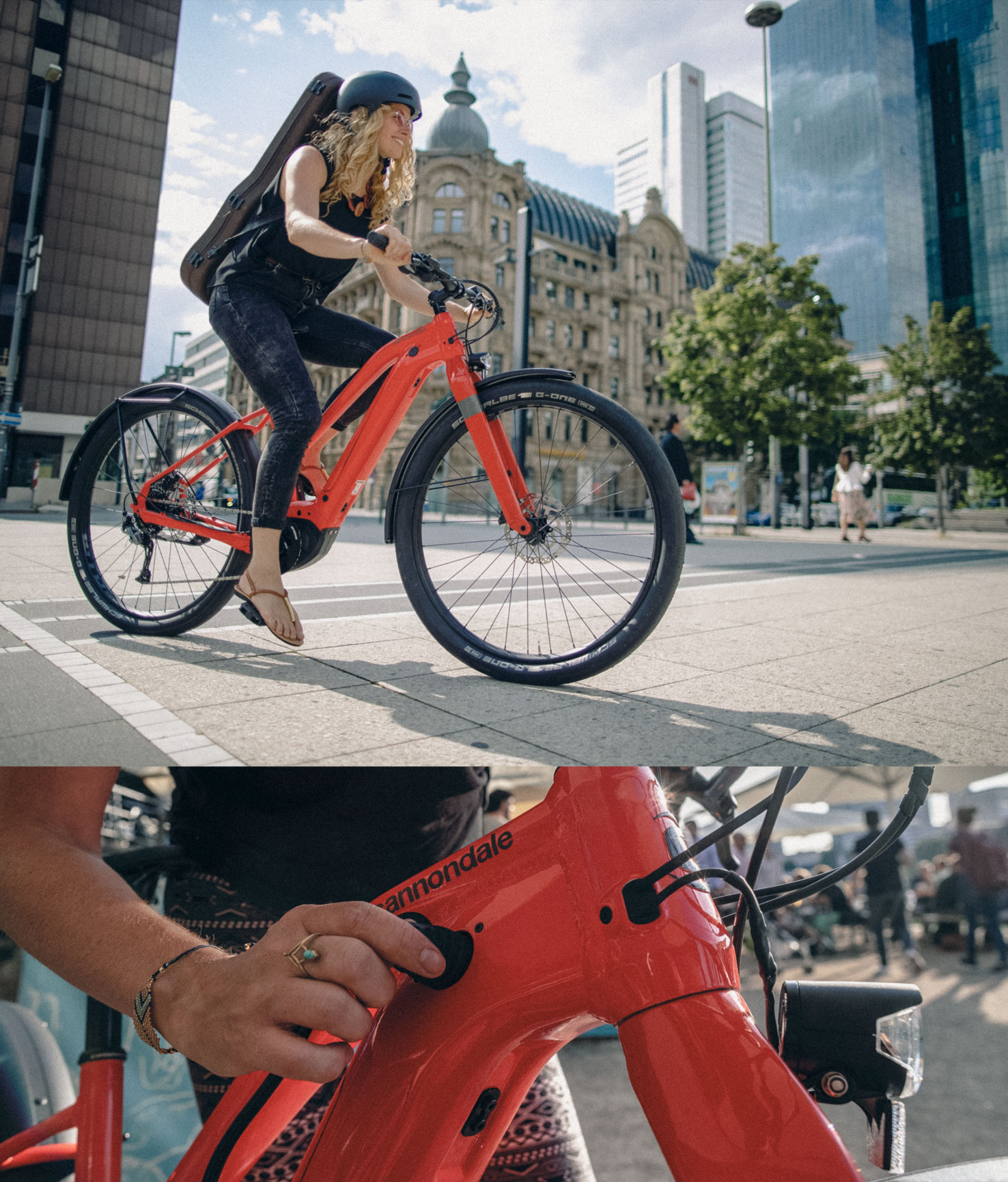 On the other end of the spectrum, the Cannondale Canvas Neo is the ideal city electric bike. With big, smooth rolling 29×2.35-inch tires, integrated front and rear lights, fenders and a kickstand, Canvas Neo is designed to turn rush hour into "what a rush!" hour.
Wherever you want to ride, there's a smooth riding Cannondale "fat" tire electric bike that's right for you.
How far can I go on a fat tire electric bike?
Depending on the brand, the claimed assisted range for a fat tire electric bike can be anywhere from 40 to 60 miles per charge. Typically, heavier electric fatbikes with the widest 4-inch-wide tires skew toward the lower end of the scale, while big tire city electric bikea like the Cannondale Canvas Neo skew toward the longer end of the scale, with an assisted range of up to 60-miles.
Your assisted range per charge on a fat tire electric bike is never going to be an exact number, because your choices and your riding style can have a significant impact on the actual range you receive per charge. It's much like the fuel tank of an automobile in that way. The less assistance you use, and the more leg power you bring to the ride, the more range you'll get from one charge. If you ride with the controller set to max power most of the time, you can expect that range to be significantly less than if you ride at a lower power setting.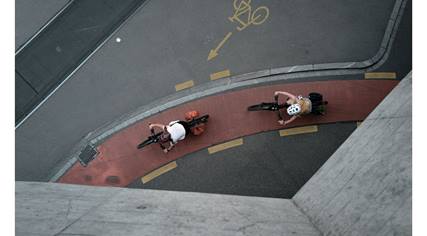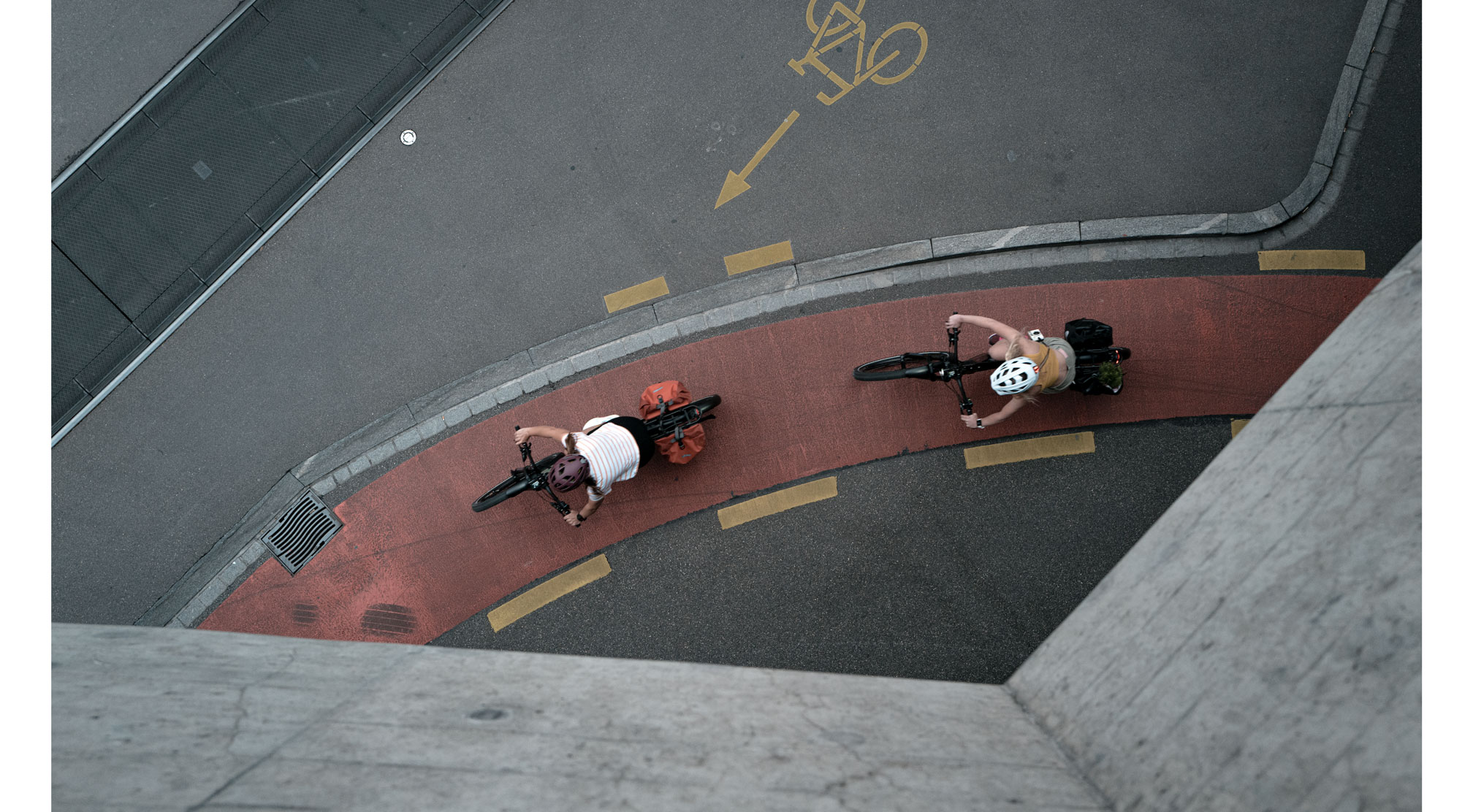 Hub drive or Mid drive motor? What's the difference?
Most fat tire electric bikes are equipped with one of two basic motor layouts: hub drive or mid drive. On a hub drive-based e-bike, the motor is housed within an oversized hub shell at the center of either the front or rear wheel.
A mid drive electric bike places the motor near the pedals, so the assist is fed into the drivetrain along with the rider's power. One significant benefit of mid-drive motors is their location, which is centralized and as low as possible. Because the mass of the motor and the rider are better centralized, the handling and smooth ride of the bicycle is less affected by the weight of the motor and battery.
While hub drive motor systems have improved considerably in recent years, the fact is, mid drive motors are found on more high-quality fat tire electric bikes from leading manufacturers. Riders often report that mid-drive motors provide more responsive assistance, so they feel more natural to ride, especially at slow speeds or during technical riding.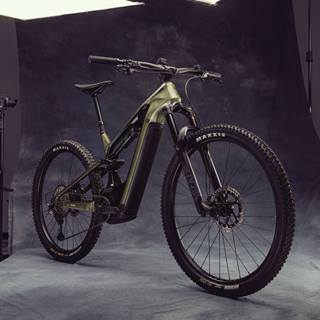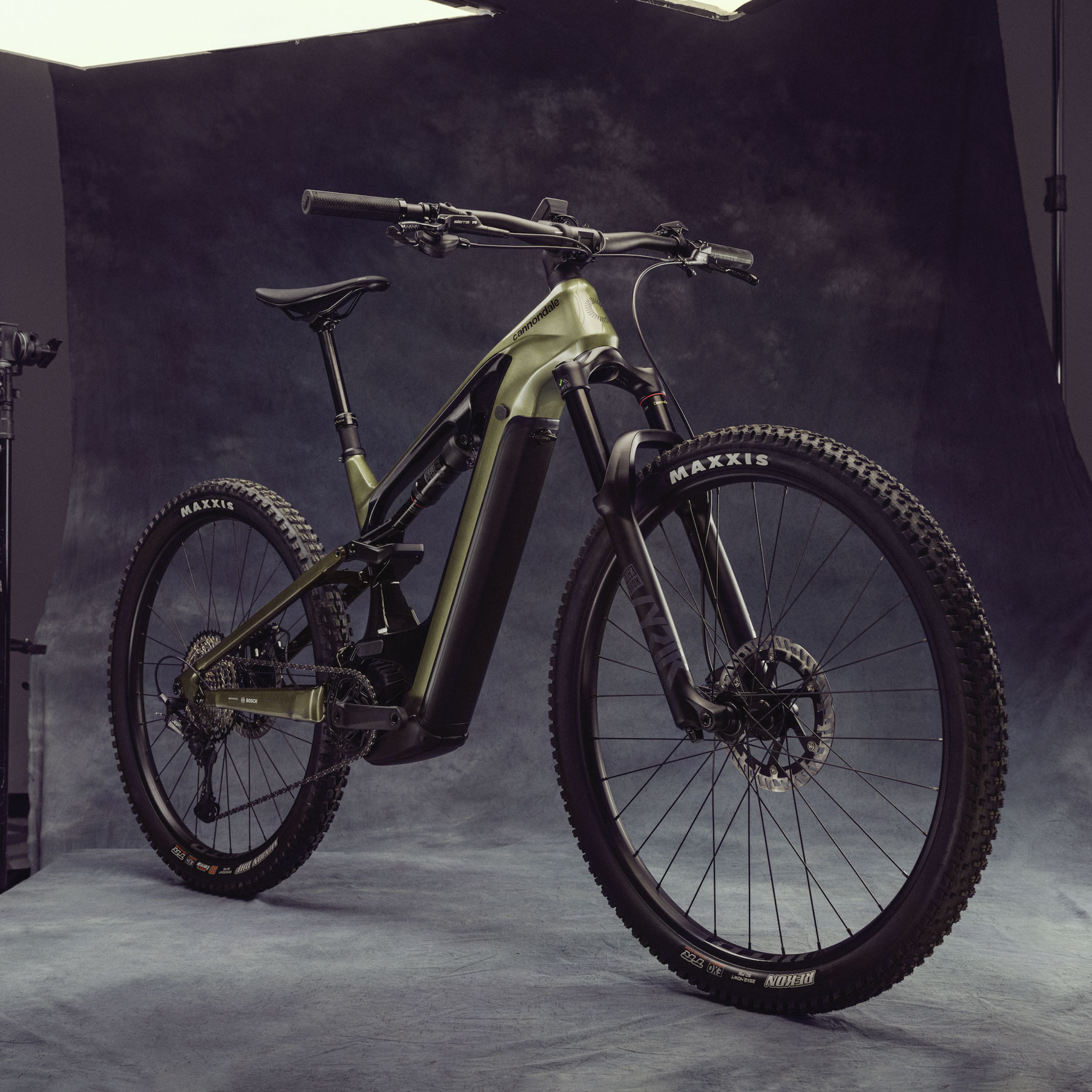 The industry leading Bosch and Shimano mid-drive motor systems Cannondale specifies are powered by high-capacity lithium-ion batteries hidden in the downtube of the bike. The battery placement is ideal for mid drive motors, so integration is clean and seamless, with no exposed wires running over the bike frame. Easy to use handlebar-mounted electronic controls enable riders to quickly change assist modes, see remaining battery life and ride mileage, and more.
How powerful is the pedaling assist?
The assist you receive is dependent on the motor setting and the power you put into the pedals.
All Cannondale electric mountain bikes are Class 1 bikes, which are pedal assisted, so you need to pedal to receive assist, and power is limited to 750 Watts/1 horsepower. The top assisted speed of is 20 mph, which is more than sufficient for most trail situations.
Cannondale Canvas models are available as Class 1 and Class 3 e-bikes, which both require the rider to pedal to receive assist. The difference is that the top assisted speed of a Class 3 electric bike goes up to 28 mph however, which is plenty for zooming around town quickly and efficiently.
Under full power, it's surprising how powerful a one horsepower motor can feel, especially when combined with your pedaling power.
You can find more details on the 3 electric bike classes in the Cannondale Electric Bike Buyer's Guide.
The Bosch and Shimano motor systems Cannondale specifies on its fat tire electric bikes offer multiple assist modes. The higher the power mode, the more assistance you get, however it's important to note that battery life can be shortened considerably by always riding in a high-power mode. Experienced electric bike riders know the key to maximizing battery life is running the right power mode for the riding conditions. Learn more about electric bikes.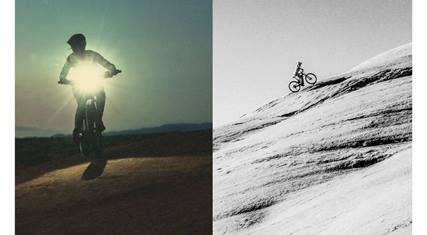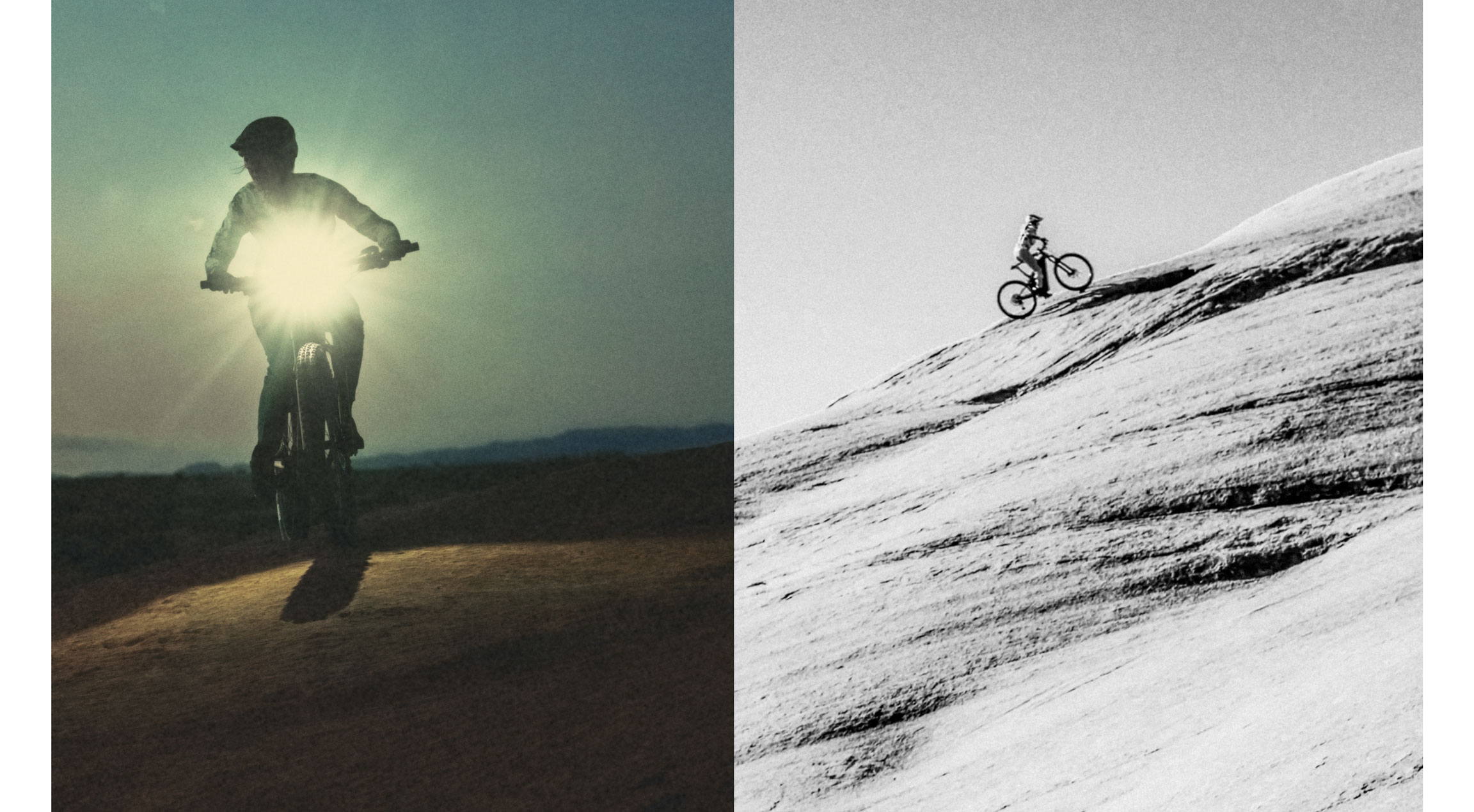 Which wheel size is best?
While some electric fat bikes have smaller-diameter 20- to 26-inch wheels with up to four-inch-wide tires, Cannondale uses the two most common mountain bike wheel sizes: 27.5-inch and 29-inch. There are three primary reasons for this: weight, ride quality and availability of replacements.
Anyone that's ridden a non-powered fat tire bike knows the wheels and tires are the heaviest, hardest to accelerate part of the bike. It's no different with fat tire electric bikes. In fact, the weight of a high-quality e-bike-rated 27.5- or 29-inch diameter, 2.3-2.6-inch tire is less than half the weight of a typical 26-inch diameter, 4-inch-wide fatbike tire.
The difference in weight isn't just easier to carry up steps. A lighter electric bicycle is also easier to accelerate up to speed, so the battery lasts longer too.
The larger rolling diameter of 27.5- and 29-inch wheels and high volume 2.3-2.6-inch tires also provides a smoother ride quality over bumps and potholes. And since most bike shops stock tires, tubes, and wheel parts in both wheel sizes, replacements are easy to find almost anywhere you are.
On the other hand, finding replacement tires and tubes for an electric bike with 20-inch diameter, four-inch-wide tires is going to be a challenge unless you're at a shop that sells that brand of e-bike. Or you're stuck with ordering something online and waiting. That's hardly ideal, especially if you rely on your fat tire electric bike for transportation.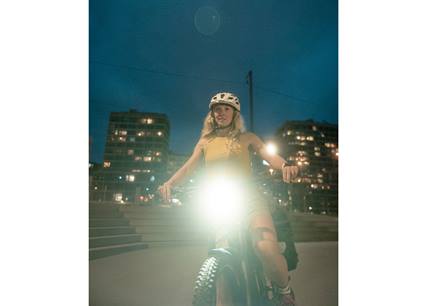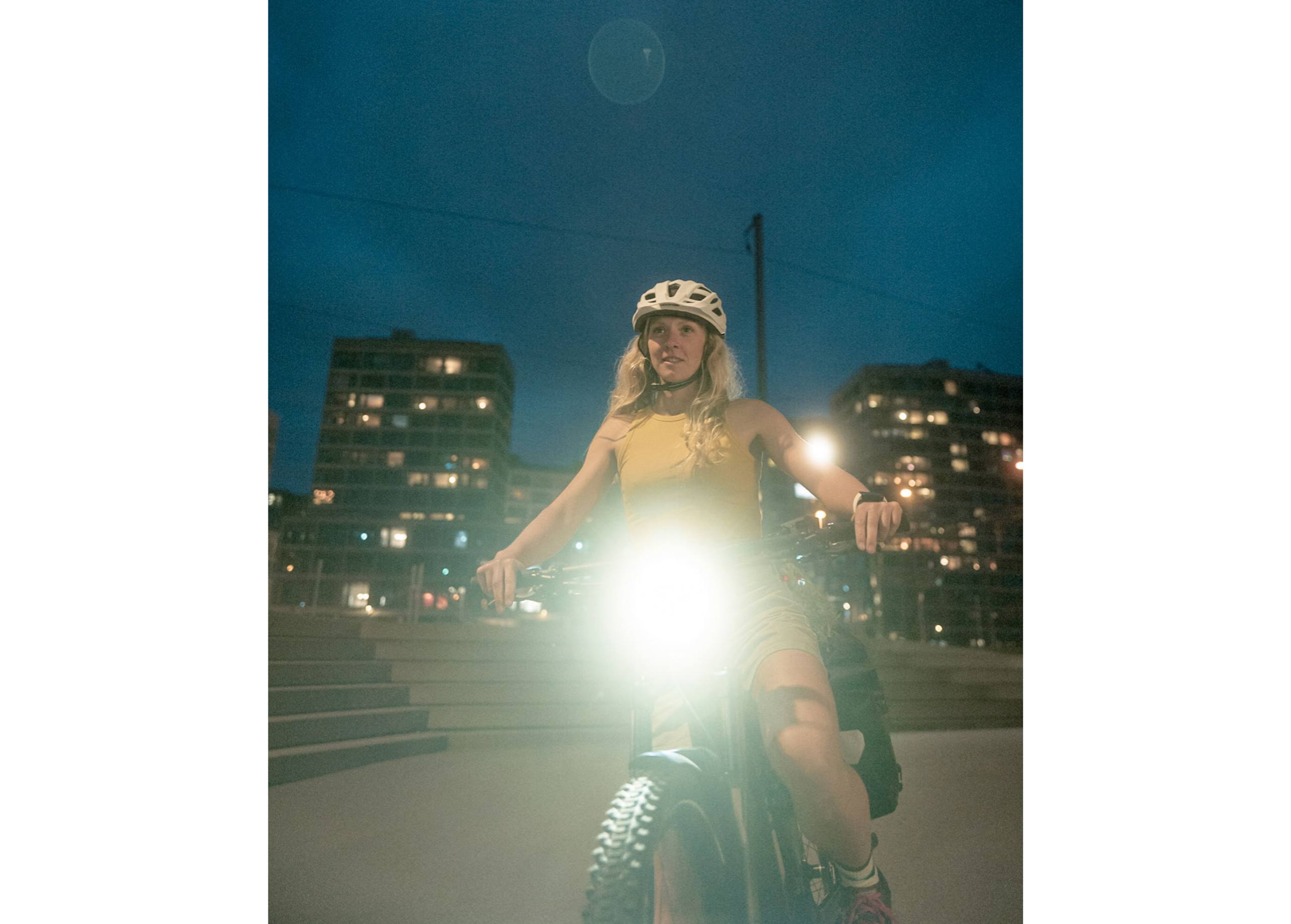 Is suspension necessary?
In short, the necessity of suspension depends on what you want to do with the bike. If you're buying your electric bike to explore off-road or singletrack trails, having suspension will make for a significantly smoother ride. And while it's true suspension adds weight, the benefits of increased control, speed and fun are well worth it. That is precisely why Cannondale specifies premium long-travel suspension on its Moterra Neo and Moterra Neo LT models.
Alternatively, if you're using your electric bike to ride or commute around town, the added weight and complexity of suspension may not be as advantageous. In this environment, the pneumatic suspension the fat tires provide is just what the doctor ordered. That's why Cannondale forgoes suspension on its urban-oriented Canvas Neo models.
Regardless of which direction you go, you'll have more fun when you go by electric bike. When you're ready, Cannondale has the right ebike for you. Let's get out and ride!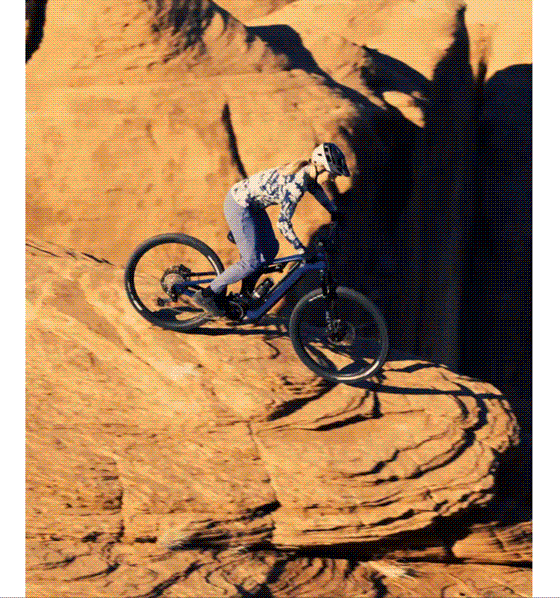 Like What you See?

Learn more about the bikes featured in the story above.

Highlights


Where It Thrives


What It's Built For

Source link